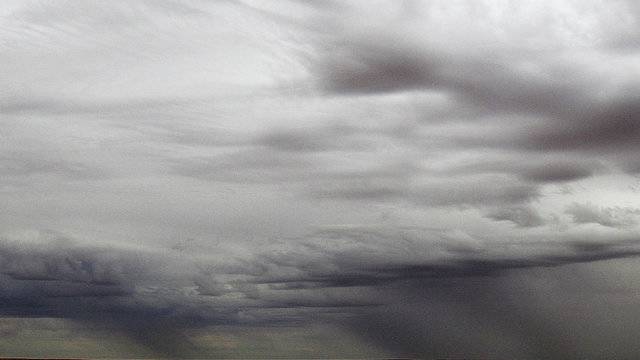 The unrelenting grey of this early fall has been messing with my ability to tell time. Is it 8:00 a.m. or noon, maybe 5 p.m.? Can't tell in the pewter haze. It's later only because I can see more water in the rain gauge, not because shadows have grown long and languid. Light, or rather the lack of it, messes with one's internal clock. If you can't tell external time by visual cues, it's harder to tell internal time, like lunchtime. Am I hungry? Can I be, I mean, if time has not moved perceptibly, how can I be hungry? I don't eat according to the rain gauge after all.
'Time does not exist,' goes the existential wall graffiti; 'clocks exist'. Unpack that and we find that time is a man made concept used to explain and ultimately to control nature. Mankind likes control after all, so much that He gets out of control in order to control His world. He over hunted and over fished some species into extinction. He burned down acres of trees in order to produce buckets of iron ore back in the 1800's. He ravaged mountains pregnant with coal or copper, gold or silver, in order to reap a harvest of energy or wealth or both. When the last nugget was raked out, the open pit mine was abandoned, left for nature to heal or poison herself alone.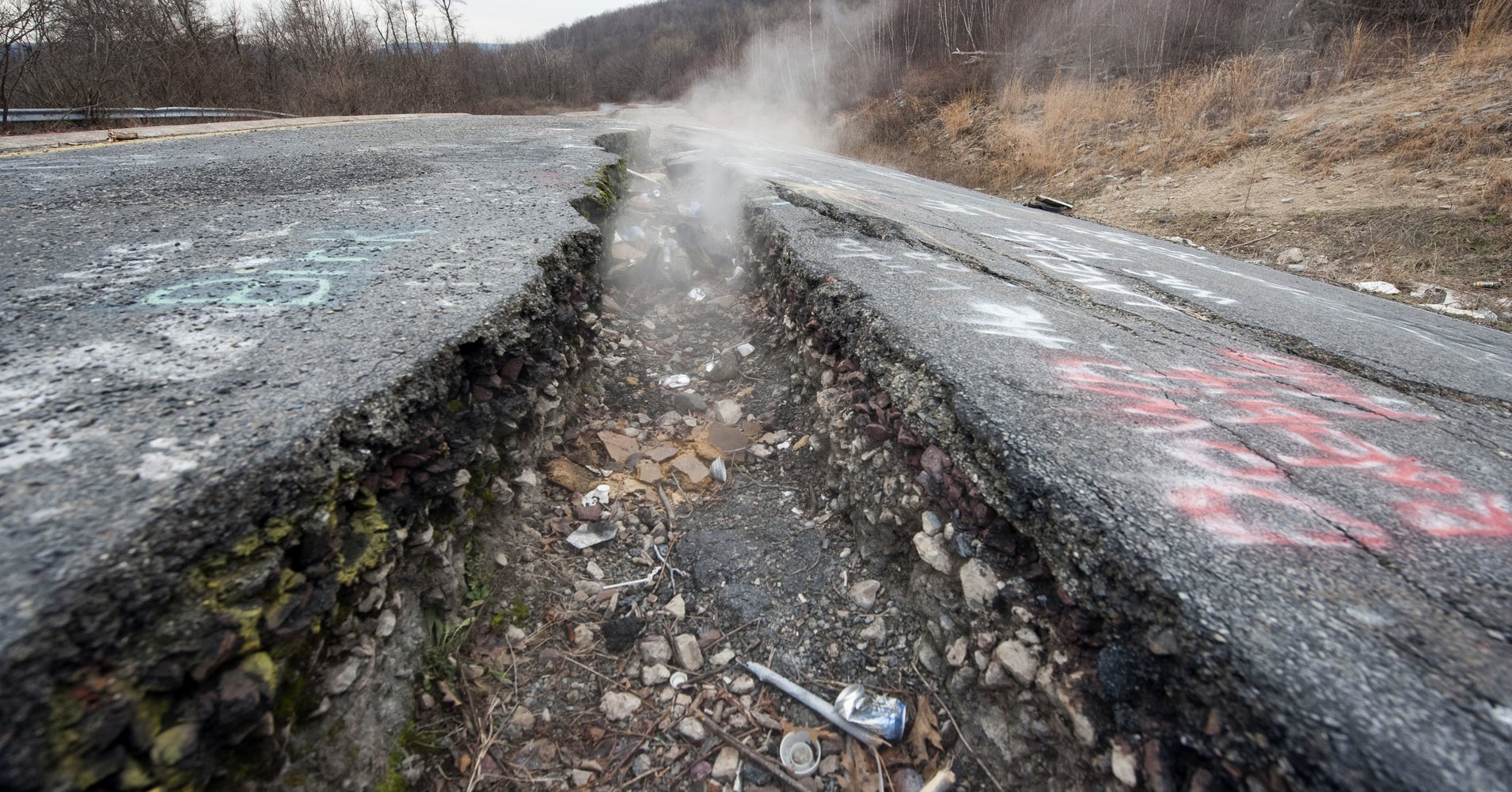 Man is a rapacious opportunist, not a trustworthy lover. 'Hit'em and quit'em' is the frat boy slogan, but it is just as applicable to American industry as you drive through the Rust Belt of abandoned coal mines and steel mills in Pennsylvania. We know Man was there because of the scars He left behind… unholy caverns where an insatiable monster roamed. Oh, but He is not finished yet… there is the issue of fracking nowadays, and like all nature rapes in the past there is only an up side, dontcha know? Jobs and money for now. Just don't think long term and you'll be alright. So you can light your tap water on fire? Get a fire extinguisher and smoke outside. Buy bottled water. Shut up, we're making billions here… same old story.
The heart of time is change: if you don't see change, then you don't experience time. You begin to float or freeze in the scape of a desert or ocean or prison cell. The mind becomes unhinged from what passes as reality's doorway when reality does not swing and revolve. Studies have been done on subjects in artificial settings where no clocks or external time hints were available. No sunlight, no television or radio to chart time. Only artificial light was available in the Max Planck Institute's time bunker. In very short order the experiment's subjects began to stay up later and get up later. Time slithered out of the environment when it was left up to the humans alone to determine time. Instead of a twenty four hour day, these bunkered subjects were operating on a 25 hour cycle, which messes up nature's external cycle in just a few days. Imagine Daylight Savings Time happening daily. In six days time you would be eating breakfast at lunch and lunch at dinner and dinner at Manhattan diner hours. So what? you ask.
What does it cost one who becomes detached from nature's rhythms? I can't say with certainty. We all know night owls who are pale creatures with fluorescent light tans. They wake up around noon and work third shift at 10 or 11 p.m. As the sun comes up, these modern day vampires pull into their driveways and head to bed while their neighbors put kids on the bus for school and drive off to daylight jobs. You learn not to expect a call or text from them before 3 p.m. They adjust to breakfast in the afternoon and a mixed drink at 7:00 a.m. Yes, a mothball with a twist of lime. Instead of the evening news they watch the morning shows and go to sleep. Marriages and families adjust until there is only dust remaining. But don't worry, you can make particle board marriages and families out of exhausted sawdust and glue covered in a thin wood veneer. It's great stuff until moisture shows up. Then gravity pulls it back to the wet floor… unglued. Irreparable.
However, hyper change frustrates time as well. If everything is changing at warp 9 speed, time seems irrelevant also. In the modern day 24 hour news cycle nothing can stick around for long. Today's hurricane scours the memory of last week's hurricane or tsunami or earthquake or shooting or whatever. Important news is pushed off the shelf by what's breaking in behind it. Adult attention spans are now reduced to the length of a gnat's eyelash. If you check your mailbox every fifteen seconds, it will seem as if time does not exist since the mail, I am referring to post office snail mail here, comes once a day in the afternoon. Ardently checking or begging for change does not make it come.
What to do in this time warp? Find the sunlit moment and stay attached to it. My lovely wife and I recently visited the Hershey Gardens, which featured a butterfly atrium. To enter, you must wait to be escorted so that no butterflies escape. Once inside you notice the high heat and humidity, which is how butterflies like their weather. All over this brightly lit glass walled room flit amazing butterflies of all colors and patterns and shapes. Hundreds of them alight on walls and plants and rotting fruit. Some have just emerged from their chrysalises. Others are busy busting out of their ornate inchoate chambers. Caterpillars crawl about. A little stream trickles through the space. Change delights the eyes. Time moves along with the beat of these beauties' wings… gently, disturbing nothing, scarring no one.  Dabs of bright paint float along on erratic wings, inspiring awe and wonder, but no desire to be a blind creature of the dark. Moths claim the dark shades of grey; men should not.