We were joyously walking down the curving concrete sidewalk that sloped down and away toward the Harvest Restaurant at Hershey Hotel. Brunch on my birthday. How nice. I carried my 20 month old grandson Max at the front of the party. My bride was behind me with granddaughter Leah, age 5 yakkety yakking to Grandma about Barbies and kindergarten politics. Grace, Jess and Zach brought up the rear on this chilly, blustery brunch hour. That's when it happened.
In a flash I stepped slightly off the left side of the curving sidewalk and lost my balance with my precious little buddy in my arms.  We lurched forward awkwardly. I thought I'd recover with my cat like reflexes, but not this time. My momentum was potentiated by the slope and Max's forward leaning weight. I splayed out forward, trying to keep Max's noggin from slamming into the concrete. Thinking about that second now, I see myself as a wide receiver trying to drop the caught football safely out of bounds. I could not break my fall with Max in both arms, so I extended and tossed him to the dormant grass to my left. Then my right elbow hit; the rest of my body torqued in unfamiliar ways; and I rolled into a full somersault. In the midst of all this kinetic activity, my brain tumbled into itself like an Idaho baking potato falling into an abandoned missile silo. Bad.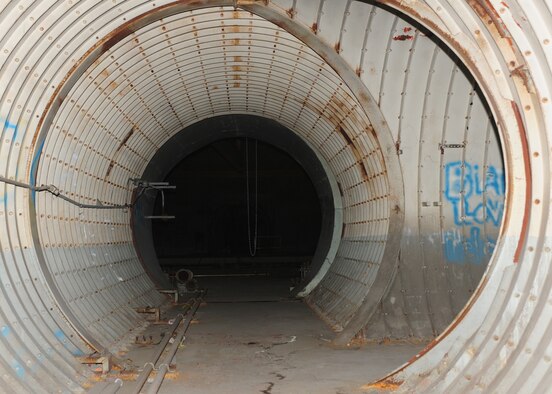 As adrenaline raced to all parts of my falling body in preparation for a hard landing, I thought several thoughts. First, Max must land softly. Second, this reminds me of my seizure 15 years ago. That was not good. Third, pull up and out, don't fade to black. Fourth, what if I never wake up from this moment?  It was a good run. Give my knees to the needy and give my love to Rose. Fifth, is anyone else seeing this?  If so, could I reach an out of court settlement for real and/or imagined injuries? Where is Joel when I need him?
One second later I was facing my worried family who had rushed to help me out of my wild eyed gymnastic crouch. Grandma comforted Max who gently reached out to rub my arm and back. What a sweetheart! I checked my knee and elbows. No broken parts or blood, though I felt swelling erupting in the right elbow. "Yeah, yeah. Okay." I stared at the perfectly unblemished sidewalk. How did that happen? No matter. Just ride out the adrenaline rush. Humor is always a good tool for defusing any situation.
I asked Zach, as an entertainment trivia ringer, if he knew Brad Pitt's early work in movies?
"You mean Legends of the Fall?" he responded.
"Exactly! We have a winner."
Later on he asked if I was familiar with Alicia Keyes' work.
"Of course, in fact your mother-in-law and Grace went to see her here at the Giant Center back in high school. There is a funny outlaw story connected to that experience."
"So you know her break out hit, "I Keep on Falling… in and out of love with you."
"Well done, sir."
"How about 'I Fall to Pieces', by Patsy Cline?"
"Then there's Dylan's 'A Hard Brain is Gonna Fall'."
"I believe that's 'A Hard Rain is Gonna Fall."
"Don't forget 'Papa was a Rollin' Stone'."
"Technically that's the Temptations, not the Rolling Stones."
"I was just about to say that one. Uh, uh, Tom Petty, 'Free Falling'."
"Elvis, 'I Can't Help Falling in Love with You'."
"'I'll Never Fall in Love Again', Dionne Warwick."
"Impressive. That's an oldie, Burt Bacharach most likely."
"I'll  see your oldie and raise you with 'When I Fall in Love', Nat Cole."
"'Why Do Fools Fall in Love?', Frankie Lymon and the Teenagers. Boom!
"Stop the madness! Have I passed the cognitive function test, Doctor? I need to know if I have a concussion."
"Please sit down, Mr. Burrito, on this arm chair. What you have is not a concussion but a a butt cushion."
"One more pun and I will gouge your eyes out with a plastic spoon."
"Your threats are harmless, sir. I think you're tripping again. Gouge out my eyes and I will market them as white olives, sir. Also known as mozzarella balls."
"Did you know Malcolm X said, 'A man who stands for nothing will fall for anything'?"
"That's deep, but I stand for anything, even the national anthem of Croatia, and fall for nothing. Here's a sweet one, 'Into each life some rain must fall.'"
"Okay, I am weary of this tomfoolery, young Berkie. You have matched me weird for weird. Now, let us duel for a final victory round."
"It's a four part final Jeopardy question. Capiche?"
"Capiche."
"Fallen Angel…."
"Fallen arches…"
"Fallen late night t.v. host…"
"Fallen Waters…"
"Okay, Lucifer is the Fallen Angel."
"Judges say, Okay."
"Fallen Arches, the medical term is pes planus."
"Judges say, wow kid. Nice work."
"Fallen late night t.v. host… Jimmy Fallon."
"Judges say, okay. dilly dilly. That was a ringer to make everyone feel smart."
"Finally, Fallen Waters, Frank Lloyd Wright's iconic house in Acme, Pa. "
 "Technically, it's called Fallingwaters."
"Okay, close enough. Let's not sticklerhood get between old friends, shall we?"
"But Jimmy Fall on. His name is a soft a like fallow or foul ball, not fall on."
"Listen, like salty pretzels I've had about all I want to have from you."
"What are you gonna do, Bro?"
"Quote Jimmy Cliff lyrics, 'the harder they come, the harder they fall, one and all….'"
So as sure as the sun will shine 
I'm gonna get my share now of what's mine 
And then the harder they come 
The harder they'll fall, one and all 
Ooh the harder they come 
The harder they'll fall, one and all
"Oh, mahn, I deed not see that one combin'."
"Me neither, Bro. It's like a crack in the sidewalk, ya mahn."
"Yah, Bro. Like a pocket full of posies, mahn, we all fall down."