Porridge (historically also spelled porage, porrige, or parritch) is a food commonly eaten as a breakfast cereal dish, made by boiling ground, crushed or chopped starchy plants—typically grain—in water or milk. 
I know, I know how to spell. I'm toying with and tying two things together– one is a real word; the other is not. It's a  neologism based on the analogy involved in the cooking of starchy plants (Republican senators) in their mothers' milk (Trumpism…another neologism). What the citizenry gets is political pooridge as our senators pretend to be upholding of the Constitution. Not a Profile in Courage, John F. Kennedy's collection of courageous persons in U.S. history.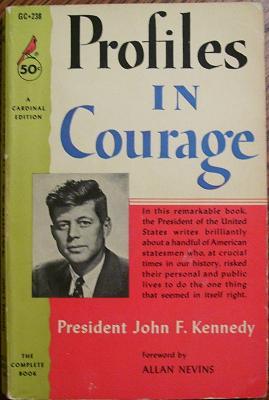 Nope.
The book profiles senators who defied the opinions of their party and constituents to do what they felt was right and suffered severe criticism and losses in popularity because of their actions. 
[Ironic, mindblowing note here: Kennedy did not write the book. His speechwriter Ted Sorensen did. He simply edited and put his name on it. Hmmm, sounds like Trump's The Art of the Deal and Tony Schwartz. So Kennedy recognized integrity and courage in others while ignoring his own fragmented duplicity. Trump, however, just signed on to someone else blowing his own self-serving horn, since no one has ever been more of a Profile in Courage than Donnie J. Trump.]
We don't have senators like that any longer… not Kennedy, but Daniel Webster and John Quincy Adams. Ours modern senators have all had spinalectomies, thus becoming invertebrate liars, gaslighters, thieves, and whores. It's much easier to boil down an invertebrate in a good pooridge, and then there are fewer bones to pick through. Lamar Alexander is the coward pooridge ingredient du jour. But I don't doubt that Romney, Murkowski, Gardner, and Collins will step out from the shadows of moral gymnastics, where traitorous actions and clear abuse of power can only be crimes if the other party commits them.
Can it be that they have a spinal cord locker room in the Senate gym where these Senate worms change back into vertebrates before talking to reporters? They want witnesses and evidence as long as they are sure that no witnesses or evidence will be allowed, just like Donnie Boy wants so badly to release his taxes… he just can't with the make believe audit and everything. I can imagine each of these pooridge heads hearing the voice of Bambi's mother (i.e.Mitch McConnell) saying,  "Don't go into the meadow, Bambi. You'll be primaried or tweeted to death by Don Vader." One advantage these spineless cowards have: they cast no shadow in the shooting gallery meadow nor in history. Lightweight civic vampires leave no footprints nor shadows… just guano droppings in the story of justice.
So we get the government we deserve. Pooridge flavored wallpaper paste.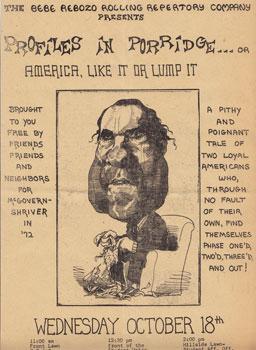 Going forward, after the Senate votes to acquit 45, which has always been a foregone conclusion in a rigged trial, this craven excuse making for evil will haunt our Republic till its end. And the end will be here much sooner when evil is given greased skids to glide upon. The next time up will be a Democrat president. He/she will seek Chinese help in an election, and once in power, there won't be a damn thing to be done to remove him/her… cuz what goes around, comes around. Then the pooridge heads will cry out loud, "Justice! We demand justice!"  However, instead of the blind lady with her sword and scales, justice will simply be a coin. Heads, Trump wins illegally. Tails, the Democrat to be named later wins illegally. So heads equals tails and nothing matters. When weighing evidence and testimony yields to paying for results, Justice will go to the highest bidder with the lowest integrity.