Repetition compulsion is a psychological phenomenon in which a person repeats a traumatic event or its circumstances over and over again. This includes reenacting the event or putting oneself in situations where the event is likely to happen again. This "re-living" can also take the form of dreams in which memories and feelings of what happened are repeated, and even hallucination.
The term can also be used to cover the repetition of behaviour or life patterns more broadly: a "key component in Freud's understanding of mental life, 'repetition compulsion'…describes the pattern whereby people endlessly repeat patterns of behaviour which were difficult or distressing in earlier life". [Thanks 2 Wikipedia]
Yep, it's a thing. Why would anyone over the age of five repeat and repeat the same scenario over and over again?  You know little kids love repetition. They will watch the same episode of Barney or Daniel Tiger endlessly. It's soothing and helps them feel secure. Admit it, Round Bale, when you watch old Mr. Rogers Neighborhood reruns, you feel almost as good as with two shots of bourbon while listening to Stevie Ray Vaughn's classic guitar shreds. You know you like it a lot and curl up in your safe place.
To some degree I think it's like adults turning the same key in the same lock and getting the same expected results– ah, security, mastery, control. Especially if you are hatlessly outside in sixty mile an hour winds howling at night with sandblasting snow showers and you need to pee on the other side of the locked door in front of you. The same old thing is pretty cool and glorious when it works, and you don't have to feel pee freeze to your leg and sock and shoe outside a locked door. Older men have these repeating nightmares, just so you know, until they wake up and find relief.
Ah, but television commercials. Do they operate on the same terms?  I mean they are cute at first, alluring, captivating even. And we chuckle and maybe even enjoy a clever commercial a dozen times or two. But then the day comes when enough is enough. Okay, no more freakin' Farmers Insurance commercials with the guy from MASH and the insurance Hall of Fame, looking into the car trunk on fire.
There needs to be some sort of algorithm that ends at "enough".  To push beyond this limit is to enter the land of diminishing returns. You know what I'm saying, it's the land where you need to bet twenty two dollars to "win" two dollars. Bad odds if you ask me.
So, why would any adult not in prison continue to repeat and repeat a non adaptive behavior?  Like your sister who keeps dating losers, charismatic drunks who somehow remind you of your ne'er do well father. She's not stupid, for crying out loud. She is a nurse with a graduate degree. She works tirelessly until a quarter to three a.m. Been married three times to Dachshund belly low pedigrees. What the Hell is her malady? Unconscious repetition compulsion keeps her chasing the same narrative, hoping to finally make it turn out right this time, and get the love she wants from a short-legged hound.
Well, let's see. Above my toilet is a Van Gogh print called "A Man Going to Pee in a Field."
Van Gogh titled it in Latin, "Vir prudens non contra ventum mingit", which translates in English, "A wise man does not urinate against the wind". This title informs me that the direction of the wind is understood to be blowing right to left in a north easterly flow, the direction he is "going in". (Hold your applause, please. I learned this in art history class 101, the unit on determining wind and water directions in paint.)
Van Gogh presents a calm presence over the functions below. After a few beers it is comforting to meet this man's back again as he finds a safe and hygienic place to void his bladder. "To the left, to the left, everything you own in a box to the left". The black metal gate opens to the three golden hay mounds at the end of a white crushed stone roadway.  Something special is captured in this painting, though what it is, I do not claim to know. What I do know is that faithfully for the last twenty something years, I have been reassured that letting go is okay as the peasant herald fades stage right and invites me to follow him. It is my safe place along the hedge line…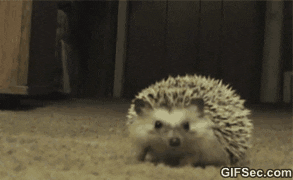 And there is the subliminal association of Joni Mitchell lyrics,
Driving into town
With a dark cloud above you
Dial in the number
Who's bound to love you
Oh honey you turn me on
I'm a radio
I'm a country station
I'm a little bit corny
I'm a wild wood flower
Repeat, repeat, repeat. Unlike the definition of insanity,whereby you repeat the same thing over and over while expecting different results, this sort of repetition produces something else—comfort, familiarity, control. The same old thing is expected and desirable. And one set of lyrics bleeds into another
No, these old songs don't irritate or insult me. I bathe in their warm waters not from rigid compulsion but out of a luxuriously free will. Nice happy bubbles effervesce in this psychic hot tub experience. Hot champagne foams all around my time tripping spirit.
But don't take it from me; listen to Al Pacino plead my case for ever.