Happiness is one thing we all desire; it's the great American compromise concept for property, which our founding fathers substituted as follows,  "the pursuit of happiness" for "the right to own property" at the last minute in our Declaration of Independence. It has a sexier and less materialistic ring to it. Happiness is, however, an illusion that cannot be sustained anymore than a snowflake on your fingertip can be preserved.  As soon as you get it, you begin to lose it.  So it is appropriate that we are granted the inalienable right to pursue happiness, not to attain it.
 Joy, on the other hand, is a sustainable state of the heart. It lasts in ways that include moments of happiness but supersedes happiness like jet planes supersede kids' kites and birthday balloons. Allow me to explain further on this joyous day. If happiness is episodic bubbles which float to the surface of our lives that eventually pop open into wonderful moments, then joy is a constant photosynthetic relationship that steadily goes on and on. Happiness ends and must be pursued again and again. Joy is self sustaining.
Let me give you three examples of happiness and then three examples of joy in order to make the distinctions clear.
Happy 1. My wife's coworker gave her a battery operated galloping horse that lit up and played the tune you all know from cartoons, The William Tell Overture. The gift was not for my wife but our granddaughter, who was temporarily thrilled and mesmerized by the equine-amity of it all. However, like all sources of happiness, the thrill began to degenerate soon after is was unleashed. Today the horse is in the infirmary with an amputated back leg. Happily, it still plays the William Tell Overture, but, as B.B.King sang, the thrill is gone.
Happy 2. Two years ago we traded in my old white 2000 Honda CRV with 215,000 miles on it for a brand new 2015 ocean blue Honda CRV with 3 miles on its odometer. It was fascinating and fabulous to drive my cushy new car around, so quiet and sleek and modern and comfortable. Then I began to notice all the other new blue Honda CRV's out and about. The cool factors slowly slipped into routine conveniences that depreciated over time. Now it has 26,ooo miles on it and my heart does not swell when I drive it. Truth be told, I need to have it detailed because I have not been a good car boyfriend. "The frill is gone," as my youngest daughter Jess would have said twenty years ago.
Happy 3. The slick suit, the big screen television, the treadmill, the computer… all brought brief happiness over the past years. Now, however, they sit by idly unappreciated; used without any excitement. Not so long ago it felt glorious to chill with these things.  Now, like a broken down refrigerator, the chill is gone
Joy 1.  Last year at this same time, my daughter Grace, son in law Stu, and my only grandchild at that time burst through the front door weighed down with gifts and luggage. Darling Leah was given permission to make the Annunciation she was bursting to share, "Mommy has a baby in her tummy!" I was beyond happy. I think I fell to my knees and hugged my granddaughter as my heart soared at 30, 000 feet. Unspeakable joy began its fission in my mind/body/soul interconnections.  I felt lighter, gushing with optimism in the anticipated future. Somewhere in my memory vault this moment connected to Grace's wedding years ago when I walked her down the aisle of Christ the King Cathedral in Atlanta as sister Jess sang an angelic version of "Ave Maria". Gravity stopped for me that day, and it felt like I was ice skating through cream cheese. Wonderwurk. Weightless fluff. Beaming faced joy swept me up and up pas the elegantly carved ceiling.
Joy 2.  "I'm pregnant." Four and a half years ago I heard those words over the phone and fell into my wife's joyous arms. Our family was moving into another generation. My daughter's marriage was fruitful. We were grandparents!! I had no idea what to expect, but the anticipation was intoxicating. Unlike a drug or alcohol it did not diminish over time.  Strangely I was the only healthy member of the East Coast family who could fly out to Arizona when little Leah came home from the hospital.  She slept on my chest for hours, so I dubbed her The Glowworm and hummed songs to her new ears.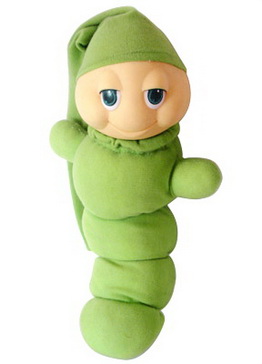 Joy 3. Last night Zach proposed to my youngest daughter and gave her the ring he had designed around my mother in law's diamond. Once again my heart filled past bursting, even though I knew this moment was coming. Joy rolled in waves off of Zach and Jess, hitting each of us as we admired the beaming bride to be and her ring. No church bells rang out, but in my head a chorus of a thousand church bells pealed and chimed, resonating joy across the landscape. Once again the promise of many tomorrows breathed out deeply. Joyously I inhaled all the imagined moments that would come to fruition.
As I ponder all of these moments I am feeling the warm tug of joy pulling at my cheeks and my guts like a shot of propofol. I only had one dose of it for my colonoscopy a decade ago, but I woke up thinking I was James Brown inside Michael Jackson's body. When the nurse asked me how I felt, I sang, "I feel good, butta butta butt butt, like I knew that I would now. I feeeel nice, like sugar and spice…." Then my wife put her hand over my mouth apologetically to cover up, "So good, soo good, I got you, bump bump bump bump!" But like all earthly based things, the propofol did not last. I went back to being a cleaned out old white guy without polyps.
Ultimately, my good blog aficianados, joy is found in relationships that last.  And on this Christmas Eve I want to encourage you to look beyond happiness, beyond materialism, and into the Divine. Joy lives in mystery, the promise of a sustainable future, and, I believe, a ray of God's love that infuses your heart.  Whatever you believe, I pray that you will have a blessed Christmas filled with moments of happiness and suffused with enduring joy.