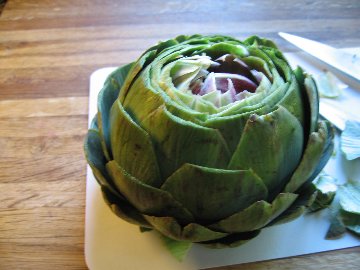 It wasn't last Christmas, so maybe two Christmases ago my New York City sophisticate daughter Erin was home for the holidays and was sharing some of her nifty NYC recipes. The first one was awesome. I believe it consisted of pan fried kale with sliced radishes and pumpkin seeds drizzled in lemon juice.  Perhaps I'm skipping bacon or some other delicious element. Anyway, it was delightfully tasty. For that matter so was the second dish she made for us.
It was Christmas Eve, as I recall. She was cooking down fresh artichokes, something my family never ate unless you count pickled artichoke hearts on a salad. There's some yum yum eating. I don't recall the other components, just that the end product resembled salsa verde or a thin split pea soup. Oh, it was tasty alright. As we sipped and sampled the soup, Erin offered this caveat:  "Some folks have gas reactions to this soup."  We reassured her that we'd be fine. We were going to Christmas Eve worship service after this early supper. Certainly we would not fart in the house of God. As the old Chinese fortune cookie joke goes, "Man who fart in church sit in own pew."
"Oh that is so good. I'll have another bowl." All of us approved highly of this high octane flatulence rocket fuel and, tragically as we were to learn later on, ate it up with smiles on our faces and soup spoons in our mouths. Not much time went by  before the artichoke soup began doing its malevolent magic.
"Toot."
"Ripppppp."
"Snort."
"Kaflump!"
"Purrrrkup."
"Flubbbbbbbrrrrrrr."
Strangely, the entire Old Mcdonald's Farm cast showed up in full throat– "Here a pig, there a goat in a cart; here a cow, there a horse. Fart, fart fart." The resonance was amazingly melodious and slightly psychedelic, as if we had all taken LSD for dinner or hit the bong hard. Each toot was funnier than the last. We all regressed to being children on some level, fascinated with flatulent bubbles in the bathtub, laughing like stoned orangutans high on fermented mangoes. It was a bizarre predicament, a pickle barrel moment, as we considered, "Toot, toot, toot," that we had to go to an hour's service at church. How was that going to work?
Fortunately, fartichokes are all bark and no bite, so there was no scent trail, just burps of varying length, strength, timber, and melody. Perhaps fartichokes could have been the earliest form of cave man music. I imagined happy cave dweller families lounging around after a bowl or two, humming and then singing something like Sam Cooke's "Working on the Chain Gang"
"I hear someone sayin' (
Eruption, boom boom
)
That's the sound of the men (
hup
)
working on the chain ga-a-ang (
rup, rup
)
That's the sound of the men (
hup hup
)
working on the chain gang (
perrupp
)
All day long they're singin' (
trrrrooop
)
(Hooh aah) (hooh aah) (
Ba boom, boom
)
(Hooh aah) (hooh aah)" (
Kaboom, plume, dradroom
)
In our case, the chain gang was working on our intestines like some supercharged weaponized pharmaceutical flume. We all felt the chain gang tap dancing across the cilia in our guts. At some point they started riverdancing at 100 steps per minute, creating pressurized vacuum pockets of gas that raced for escape to a lower air pressure zone. The exercise suddenly ran double time.
"That's the sound of the men (
ayiah
)
working on the chain ga-a-ang (
Toot, toot toot. rooty toot toot
)
That's the sound of the men (
Lordy, Hep me!!
)
working on the chain gang (
Snoot, snoot, kaboot!
!)
All day long they work so hard  (
Whoosh
)
Till the sun is goin' down   (P
atoosh
)
Working on the highways and (
ba, ga, ba
) byways
And wearing, wearing a frown" (
frooot,froot, toot  toot
)
"Joy to the world, (
put put
)
The Lord is come, (
purrrup rup rup
)
Let earth receive her king. (
badda bing bing boying
)
Let every heart (
toot toot
)
Prepaaare him roooooom (
Whoa!
)
And heaven and nature sing (
Ploosh
)
And heaven and nature sing (
Vaboomskshtink
)
And heaAAAaven and heaAAAaven and nature sing." (
B
ABOOOM!!!
)
But Sam Cooke kept coming back with the natural truth.
"You hear them moanin' their lives away (
rooty tooty
)
Then you hear somebody sa-ay (
ah fruity
)
That's the sound of the men (
hup
)
working on the chain ga-a-ang  (
rup rup
)
That's the sound of the men (
hup
)
working on the chain gang" (
rup rup
)
Oh, Lord, have mercy. We'll never make it through Silent Night. We could make it a living nativity scene and create a barnyard atmosphere. No, it would never work. We had to escape before our vibrations caused the loose plaster in the ceiling to hail down upon the starry eyed congregation. It would have been just plain unChristian to remain in the presence of the baby Jesus with such disjointed bowels.
 Okay, here's the plan: before they light the candles at the end of
Silent Night
, we have to move our mobile methane plants out of this building or else face the horrible consequence of a gaseous Ignatius, the patron saint of intestinal inferno explosions.  I  tried to convey this escape plan to my entire family without shouting or writing it down on the prayer request form. What would the prayer committee think about such a request? "Please pray for the Burrito family's mobile methane distress. Clyde, will you lead us in prayer?" No, I tugged gently on my wife's sleeve and nodded for her to do the same, Mafia style, to our eldest, and middle and youngest daughter, including our granddaughter. "It's now or never" was the message. We ducked out ahead of the dismissal message, seemingly rude and sacrilegious. But this was one time when taking one for the team was sacrificial love. The very fact that you are alive to read this proves that we made the correct decision, thus preventing a nuclear incident on the scale of quinoa ingestion.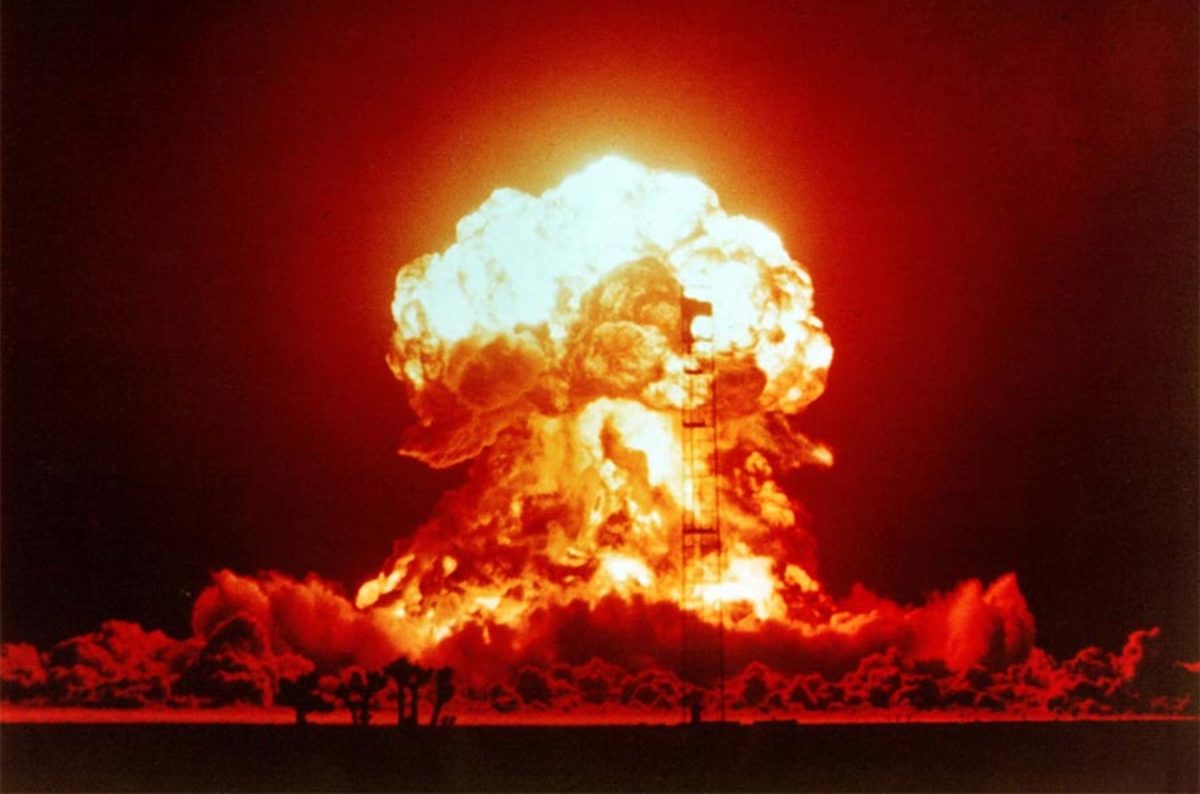 ***Please take a moment to rate this post. Many thanks.