Big Joe turned out to be a big, warm teddy bear of a trucker. He listened to Tu Bette's dreams and decided he'd help her however he could. He swore an oath that she would not return to Rev. Stubbs music school, Brass Knuckles, just outside of Marquette. However, due to a string of recent traffic infractions, Big Joe was limited to driving in state exclusively. He got on his CB radio and called in favors from trucker buddies who drove east. Tu Bette was going to that audition whether Hell or high water came first.
Meanwhile, Rev. Stubbs contacted Susan and Emily after he discovered Tu Bette was missing. He assumed she would go west and home, which just goes to show how little he knew of Tu Bette. To further confound things, Susan and Emily were on a cruise in Cozumel with their nouveau riche  gas fracking friends. Stubbs filed a missing person's report with the Michigan State Police. He suggested it was a kidnapping case since a runaway label could damage the polished reputation of his music conservatory. At every turn and any cost he sought to protect his investments, his endearing name for the students who lived at Brass Knuckles campus.
Tu Bette was resourceful beyond anyone's wildest expectations, however. After hitching another ride with Big Ernie, in Indiana she fell in with a traveling carnival, Toothless Billy the Pirate's Emporium, who needed someone to make popcorn and run the balloon pop game. Tu Bette easily mastered these duties in an hour, leaving her much free time to rehearse her tuba scales. With all the loud background noise and commotion, a teenager playing a tuba with an eye patch and tricorne hat did not stand out. The carnival kept moving ahead of any child protective service investigators or nosy do gooders. After a few months Tu Bette felt safe and secure in the carnival family of chain smoking oddities and freaks.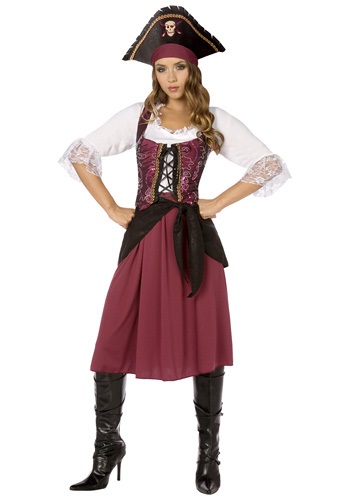 Years passed. Tu Bette grew into a lovely young lady, looking more Danish than Asian. Still dreaming big dreams, she imagined herself blowing away auditions in Philadelphia, Boston, and New York. Somehow she was determined to live out her adoptive dad Bob's sousaphilic legacy. But how? She was the assistant manager in Toothless Billy's road show by now. At 20 years old she was nearly a full adult legally speaking. Men were noticing her for all the wrong, unmusical reasons. She had to get out.
While carnivaling in Rochester, Tu Bette made a desperate attempt to break out of her shadowy life and step into the spotlight of a major orchestra. She bought some studio time at Wally and Connie Deitrich's Sun recording salon on a Saturday morning and laid down her audition tracks, mostly Bach, but she also covered "Foxy Lady".  Telling no one of her intentions, she left the studio with a heart full of hope and four cd's containing her work in a cute little black leather clutch. 
She had to find a way to get these audition cd's in the right ears, so to speak. Six and a half years on the road had been thrilling, but she knew she had to get off the circuit. Her musical soul had developed shingles, aching blisters grew in luxuriance. Sleep would not come. She was losing weight and lung capacity.
Before anyone could say "Eureka!", the carnival was set up outside Stockbridge, Massachusetts during the Tanglewood Music Festival. She had heard that big wigs and brass music lovers attended this annual event featuring the Boston Symphony Orchestra. Everything was falling in place. She hatched a plan with a bit of manipulation thrown in to be sure. She'd wait outside the gates when the brass night was featured, figuring real brass nerds would be coming to listen with glazed eyes and hungry hearts to get their magical fix of tubescence. Secretly she'd call out plaintively to one of these sousaphiliacs on her Jupiter 378, soothing his tortured, misunderstood mind like the milk cows in her early adolescent days in Wisconsin.
On a beautiful August night she put her plan into effect. She lugged her Jupiter on her back as if she were a performer with the BSO. She dressed in a black gown with a tiny black clutch holding four audition cds.  Near the southwest entrance she feigned a wardrobe malfunction, a broken heel on her left shoe. Several brassy men stopped to assist her, but she dismissed them. "I'll know when the right one shows up", she told herself.
It was nearly 8 p.m. when she began to blow her horn, softly at first, arousing the low moanings of man and beast alike. Fireflies were lighting up. The sun was setting. Up the gravel walkway came a Viennese-looking chap in round tortoise shell glasses and a light tweed jacket. He was older, graying, with a well groomed Van Dyke beard. None other than our Joel, the consummate connoisseur of the low brass.
Something like levitation took place as Joel drifted on Tu Bette's nasal intakes, sucked into the musical vortex. A helpless love slave flittering on fairy wings of sousaphilic desire. Tu Bette gave him the cd and instructed him to visit Philadelphia, then Boston, then Chicago, seeking auditions. He could not deny her. She kissed him on his forehead leaving lip prints in a medium red lipstick. 
Joel was certain he had been raptured. He skipped the BSO concert that night and began his plan to put Tu Bette in her forever home, Philadelphia, where he could listen to her break winds of change till death did them part.
It took a few weeks, a few bank board calls, and bringing in the full weight of the foundation, but Joel managed to get Tu Bette an audition on the strength of her cd chops. He played on her lack of pedigree, the diamond in the rough story. He wished she hadn't covered "Foxy Lady", but maybe that would confirm her outlier mystique. Breathlessly, all waited.