Last week was a pivotal moment in Coffee Nation's illustriously foggy imprint on the mirror of roasted bean history. After repeated shoddy service at the original site of the founding of Coffee Nation circa 2009, we the people, in order to reform a more perfect atmosphere and croissant, moved north along Main Street until we came to the Brussels Cafe. Their sign outside says, "Give me your tired, your poor, your huddled masses yearning to breathe free coffee fumes… The wretched refuse of your teeming shore…" (Okay, that's enough of that.) Service was friendly and owner-driven, though slow. It's a European thing, I guess. He asked us at least three times if we were completely satisfied. Mostly we were as we sent a big, small town, caffeinated shot over the bow of the Coffee Barge. Our message?  "Don't take us for You Sissy's S. Granted." If you cut us, do we not bleed? (Let's not drill down too far on that last bit of hyperbole. It's just a dramatic flare not an invitation to maiming.)
I hate to say "the tipping point" came all at once. It did not. It came over and over again in these words, "No half and half again. Sorry." From the beginning of the Nation we were founded on the free exercise of half and half flowing into a stout cup of smooth java. In rare emergencies and acts of God whole milk was tolerated, never skim, which everyone knows is simply food coloring or drywall dust dissolved in water. Upon desperate requests the barristas would top off the mix with whipped cream, but that was always on the down low, like a dairy product drug deal. ("Pssst. Gimme your cup. You watch for the cops. Shhhhhhhhhurrggg. Yeah, don't tell anyone about this. It never happened.")
We even know the milk delivery guy's name, Mike, and cheer him on delivery days, "Mike, Mike, Mike, Mike."  Our resident consigliere even helped Mike resolve an out of state speeding ticket.  We're thick like that, a melting pot of common men sharing a common purposelessness and lack of meaning. But come to think of it, Mike has not been seen for weeks!! The conspiracy goes to the highest levels of the deep roast coffee state, so it seems.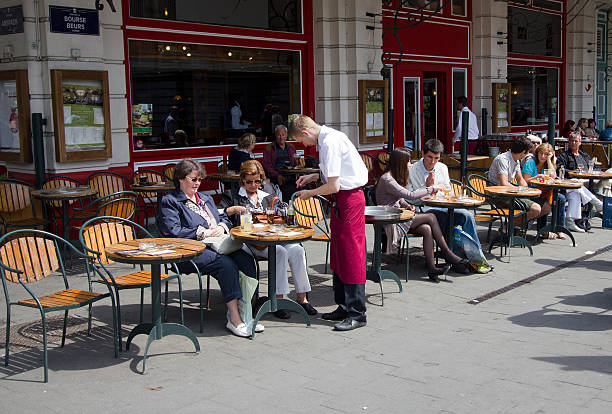 We enjoyed our leisurely visit at the Brussels Cafe, especially the outside alley seating; it was somehow wide open yet simultaneously intimate . Pleasant as Paris, New Jersey. As I walked back to my office with a to go cup of Belgian coffee in hand, I passed the Java Barge's owners. Furtive avoidance of eye contact stared back at me full force. "Okay", I thought, "the rockets' red glare has been seen." I imagined gun smoke in the humid air, though I knew it was just a breeze from the Boro's sewage treatment plant. The cup is in their court now.
The next day I received a lengthy email from the owner imploring me to bring the Nation back to its historic home. Promises of endless half and half were made. A gift card was offered as an incentive to return. I pondered what I should do: either way I had the upper hand in this milky situation.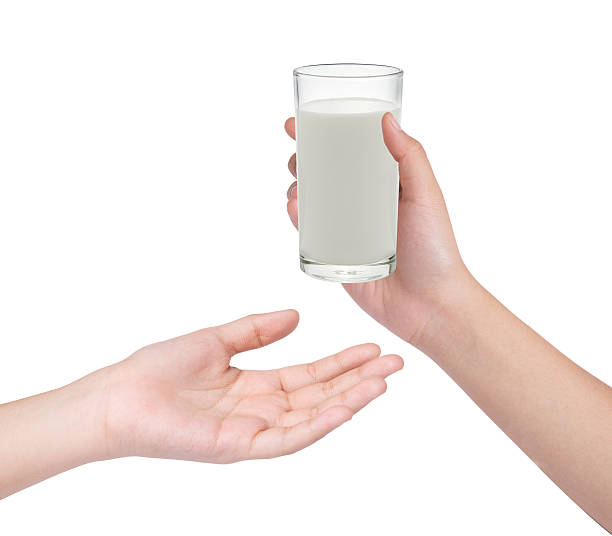 I picked up the card and began reducing its value immediately. Joel was so impressed that he uttered, "I wonder how much I could get if I boycotted the Java Barge?"  I thought briefly, at least a nanosecond, and responded, "Um, if you left right now, they'd probably give me another gift card. But I don't want you to embarrass yourself."
"Ouch! I have feelings too, you know."
"Joel, of course you do. That's why I waited so long to tell you."
Tentatively we have begun the Coffee Nation reconciliation process. We noticed dairy products full and at the ready in shiny silver carafes. A freshness was in the air which could be attributed to a good cleaning or the absence of us stinky men for a week. Not sure. In any event we sat together again like the Corleone brothers after Michael got back from Sicily. Godfather references were easily made,
"You come to me on the day of my daughter's wedding without half and half?"
"Forgive me, Godfather. I do want your business."
"When I offered you my business, you did not want to dignify it with half and half. Now you want me to whack you daughter's no good boyfriend with a frozen quart of dairy products?"
"Yes, Godfather. Forgive me. I will repay you faithfully when you call on me."
"But you are an undertaker, Pasquale. In order for you to repay me, someone I know must die."
"True, Don Corleone, but what a discount I can offer. No embalming fluid for you. Only half and half, my friend. Nice for the complexion."
"Can I get a dozen cannolis with that?"
"Of course, Godfather."