Lust for power, money, celebrity, sex, and respect never ends, and never ends well. From the times of Egypt and Babylon through Rome and the Middle Ages, man's lusts have led to war and idolatry, rape, slavery, depravity and desolation. Oh, and some decency broke out along the way in response to the depravity. Kind of like a hockey game. But we have to always remember that only the victors write history– full of self-exonerating prejudice, and their own heroic narratives whether true or not.
Lust— wanton lasciviousness, eager unbridled animal desire, sinful hungry craving cannot end well. The man of lust is not to be trusted anymore than the fox who offered the gingerbread man portage across the stream.
This brings up another issue, of why we shouldn't lie. The moral of the Gingerbread Man story is that you should not trust anyone without consideration. This story makes lying seem quite compelling, seeing as with a simple bit of trickery, the fox was able to reap the rewards of eating the supple gingerbread man. This can seem quite appealing to children, as they see these initial benefits from lying, but fail to see the big picture. If everyone were to lie, it would become quite the untruthful and deceiving world to live in. If everyone were like the fox, tricking people into doing something harmful for them, we would have a very negative place to live in, and children can take this lesson as a good ground for morals. Why we shouldn't be deceiving to our fellow man is because if everyone were to do that, it would be a mandate for us all. This then allows children to get a little grasp of social contracts, and start to understand the tragedy of the commonwealth. This type of discussion can help show children why if everyone were to only look out for themselves, everyone as a whole would suffer. If each character in the book were a fox, none of them would get anywhere, just trying to deceive each other for the benefit.  [Bennet & Stoski, Teaching Children Philosophy]
Like many angry, disenchanted Americans, that Gingerbread Man ran away from his creators. He ran away past others who wished to eat him, taunting each character, "Run, run, as fast as you can; you can't catch me, I'm the Gingerbread Man." Call GM the virulent self-proclaimed victim of individualism run amok. The old lady and old man who baked GM were lonely, according to the fantasy tale. It's a stretch, I know, but let's stretch with Burrito. Consider this Psycho-Political Yoga.
Since the beginning of time, someone has played the GM victim card. Once creating this marker, the so called victim entitles himself to his own law. Cain was chastised by God for his inferior offering. Rather than correcting his attitude and offering, he killed his pure hearted brother and remade the Law in his own image.
And you might think that simply banishing Cain would solve the problem of evil in the First Family, but nothing could be further from the truth. Cain reproduces. Sin continues to slither the earth and lay nests of vipers' eggs.  Out of Cain's seed comes a nasty fellow named Lamech in Genesis 4:18. He takes on two wives and kills at least one man for injuring him. He claims a new egocentric law that "If Cain were avenged 7 times, then Lamech will be avenged 77 times."
Lamech sired Noah at 182 years of age. 28 When Lamech had lived 182 years, he fathered a son 29 and called his name Noah, saying, "Out of the ground that the Lord has cursed, this one shall bring us relief from our work and from the painful toil of our hands." 30 Lamech lived after he fathered Noah 595 years and had other sons and daughters. 31 Thus all the days of Lamech were 777 years, and he died. [Genesis 5] (The name Noah means rest or repose.)
Note the 777 total years lived–eerily reminiscent of Lamech's claim for vengeance. Living that long he unfortunately fathered many sons and daughters. Violence became the norm in those Antediluvian days, as well as some sort of cross breeding between the sons of God and the daughters of man, upsetting God to the end that he determined to wipe out mankind except for Noah and his family. Noah would be a do over, right? It's another clean slate, a new Eden approach to rooting out evil. By all accounts Noah was a good and righteous man who followed God even in apparent folly, building an ark in the desert, in preparation of an epic flood… at the tender age of 600.
As you know, the deluge came and seemed to wash the earth of all its sins and sinners. But, um, not so fast. Sin isn't out there; it's in here, in the hearts of men, in their DNA. Stay with me here. There's genetics and something known as epigenetics, when the environment activates a dormant gene. If the evil of Cain, Noah's grandfather, and the supercharged lusty evil of his father Lamech, lay dormant in Noah, then evil was not washed away. It was simply transported via ark to a renewed earth. As soon as Noah settled in to earthbound life again, he planted a vineyard; harvested the grapes; made wine; got drunk; got jiggy and sinned with his corrupted seed. Biblical history repeated. It's not clear how Ham seeing Noah's nakedness and telling his two brothers about it was so egregious, but it was treated as such, and Ham was outcast, to become the father of Canaan.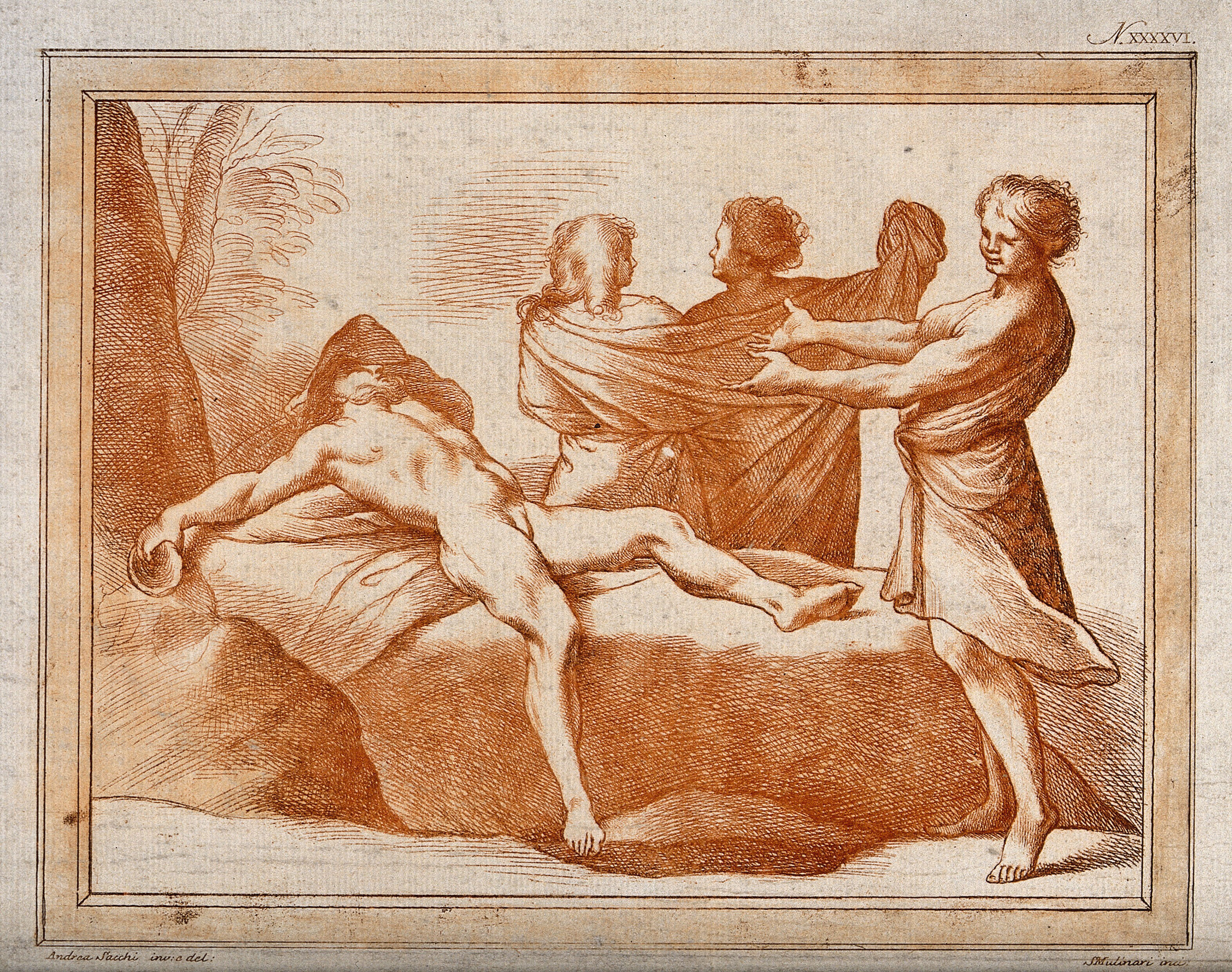 And away we go. Ham is exiled like his great grandfather Cain. The descendants of Ham, Japheth, and Shem populate the renewed earth. The next thing you know, they are building a stairway to heaven to glorify themselves. So this do over must be done over, and over, and over ad infinitum.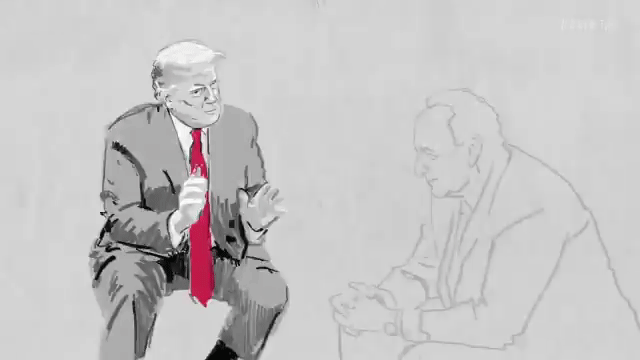 And that, my Blogganistas, is how the world goes round. Another self anointed hero will rise and make claims based on human lusts ending in human dust. The selfish, ungrateful Gingerbread Man runs away from his creators. The lying fox eats him. Repeat the tune, but the lyrics remain the same.