Dear Mr. Premier Kim Jong Un, Chairman of the Workers' Party of Korea, Guiding Sun Ray, Beloved Father, Brilliant Leader, etcetera:
Though we have not officially met yet, I am feeling like I should know you since you are such a good friend of my husband's, The Stable Genius, #45, Mr. Cheeto, Captain Bone Spurs, First in his Class, The Donald, President of the Pathological Liars Club. Plus, the other day he told everyone that I was just tickled to have met you, which technically we haven't but that's what this letter is for, Your Eminent Glorious General Who Descended from Heaven. I wanted to get ahead of the humiliation he suffered with that other dictator Putin in Helsinki when he said he didn't know why it would have been Putin who hacked into the 2016 elections. Remember, then he ever so cleverly claimed he'd said "wouldn't"… why it wouldn't have been Russia, though even four year olds were suspicious of this back walk. But you know Donald so well, Mr. Kim, that I'm sure you already know these things. And I mean this most deferentially, your record of terror at home and abroad is something to be proud of too. Killing your brother in Malaysia was just terrific. Sadly, we in the West must lie since we cannot just kill people who oppose us. So there's that.
Anyway, Donald is very Twitterpated with you and cherishes your love letters that have been hand delivered to him by your green jacketed mailmen. I wore a green jacket that caused a stir, remember? In our super-industrialized world anything done by hand is so precious to me and my husband– hand shakes, hand jobs, hand made fast food, and hand sanitizer just to name a few. We are old fashioned that way, insisting on hand grated cheese and pepper whenever we dine. (In fact, I hand floss my own teeth.) Though we do not sleep in the same bedroom, I know Donald keeps your love letters inside his pillow case and falls asleep breathing in the kim chi smells of each treasured envelope. I feel a twinge of dictator envy at times since your letters arouse him in ways that I cannot. I believe that when Donald was a boy, he fantasized about being the Supreme Power of the Globe, Donzilla, who built walls around his kingdom and slaughtered all who opposed him. In his real estate ventures he could continue in that fantasy world, building and naming everything in front of his enemies; lying about his lies and suing anyone who disagreed with him; and grabbing Barbie's female parts until she liked it, while saying in his falsetto voice, "Thank you, Donald. Was I a 10?"
However, Mr. Kim, ever since he got elected President, it's been a hard slog uphill with all the comings and goings and goings and comings. It reminds me of my favorite scene from Blazing Saddles, Mr. Kim. Do you remember Madeline Kahn as the show girl Lili Von Shtupp?
Here I stand, the goddess of Desire
set men on fire
I have this power
Morning noon and night, it's drink and dancing
some quick romancing
and then a shower
Stage door johnnies constantly surround me
They always hound me
with one request
Who can satisfy their lustful habit?
I'm not a rabbit!
I need some rest!
Like her, Mr. Kim, I am so tired! I cannot continue singing the lyrics either. They are that bad. But back to the incessant lying of my husband… I need to cover for him again. I can't simply swat his hand away from mine on the tarmac at Andrews. He sucked me into his maelstrom of malice in front of a world audience. I mean, everyone knew when he said it that he was lying. Still, I must suck it up and count it all as FLOTUS flotsam.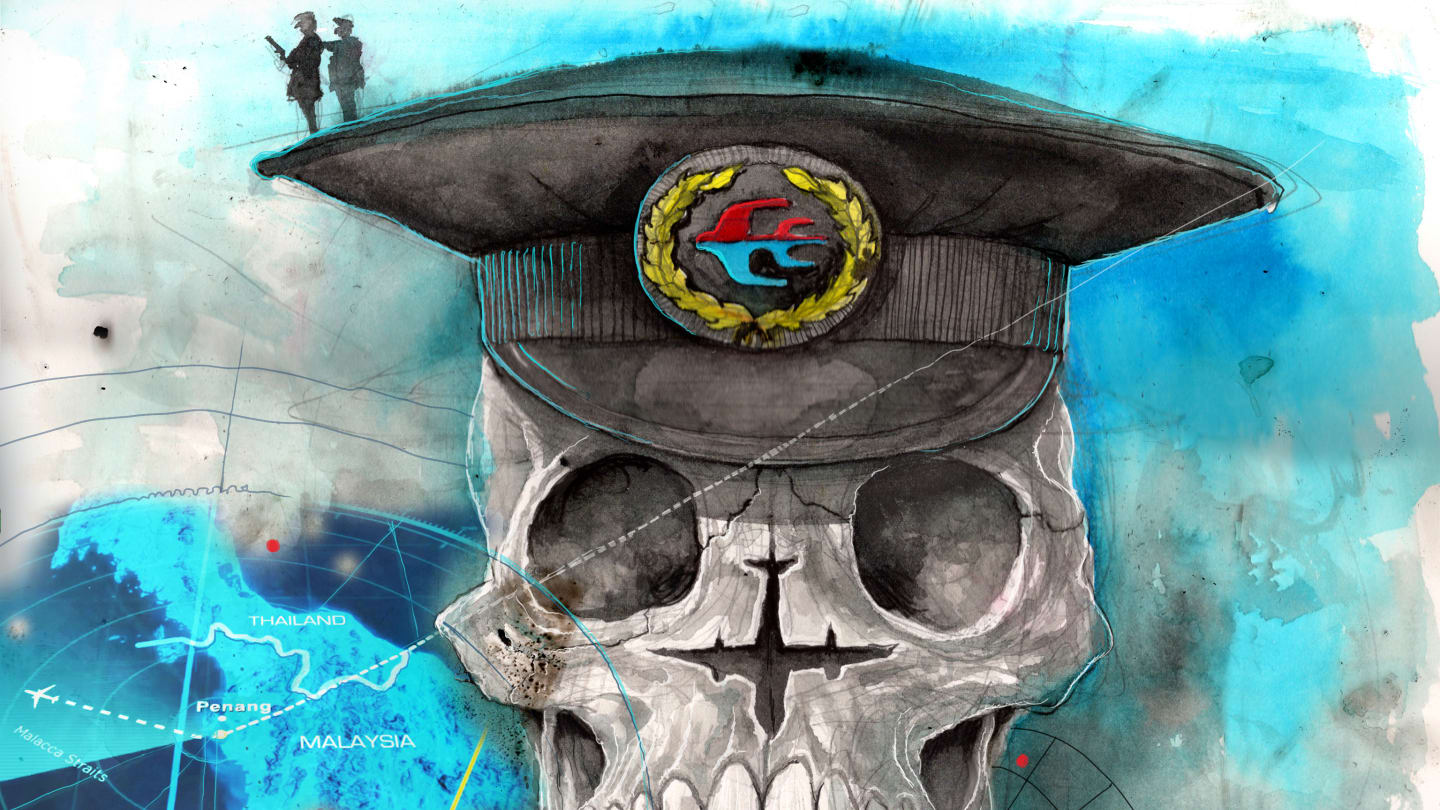 You are so lucky not to have a First Lady, Mr. Kim Jong Un. I can't imagine a Mrs. Kim Jong Un. It wouldn't be right. I mean Stalin's wife killed herself and Hitler kept his mistress hidden until they committed suicide together in the bunker. And I never heard of a Mrs. Castro or Putin. Have you? Satan is single too, right? And don't get me started on step children. My acid reflux just goes haywire when I think of them! Especially Ivanka and her weasel husband Jared. I try to stay away from them whenever possible. YUCK!! It is semi-incestuous how she flits around Donald like a yipping lap dog. "Oh, Daddy Dearest, pick me up and pet me!!" Makes me want to vomit. It reminds me of how Donald looks at you and Putin. Shitzu!!
So, I'd like to meet with you as soon as your ruthless dictator schedule permits. Maybe you could come to the U.S. for some golf or we could all go clubbing. I met Donald while clubbing. He is such a clubber. Maybe we can have a parade for you. I know you like to review the troops when you fire off missiles at Japan. I'm sure Donald could fire some off for your entertainment, you know, and maybe knock down a hurricane. He's so smart it's scary. Did you know windmills can give you cancer but global warming is good for your cholesterol? I have learned so much from my man.
In conclusion Mr. Kim, I feel like I know you now that we have had this letter time together. If you'd like to Face Time with me later, that would be cool too. It's crazy that we are now buds. I just can't resist this:  can I call you Seoul Man?  Lol!! Hahaha.
Fondly but appropriately,
The First Lady of the United States,
Mel