Like so many of our English words, prune (pruned, pruning) comes from agriculture/horticulture and then gets mixed in with non agricultural purposes, like everyday life or early brain development.
trim (a tree, shrub, or bush) by cutting away dead or overgrown branches or stems, especially to increase fruitfulness and growth.
reduce the extent of (something) by removing superfluous or unwanted parts.
In early brain development pruning refers to the shedding of unneeded neurons and pathways after age 2 or 3 and to a lesser extent during the rest of one's life.
Pruning, as referred to in Neuropsychology, refers to the natural and lifelong physiological reduction of neurons, synapses and axons that occurs in the brains of mammals, including humans. … Neural connections that are not used and needed gradually disappear from the brain as it matures.
In very harsh terms: use it or lose it, dude. Get leaner and meaner and keener or go extinct. Why carry books into your retirement home that you haven't read since you bought them in college? You've had 50 years to read them, but now they're faded and the spines are withered and desiccated. The same with your VHS collection, lp's and cassette tapes, photographs, cd's, greeting cards, clothes, fishing rods, golf clubs, etc. They are outside your utility and simply weigh you down. Not that you are a hoarder…yet. However, you are a denier. You deny that bell bottoms and platform shoes are never, ever coming back around in style. Miami Vice unstructured suits too.  One day you will golf with rusted irons and mildewed handles or fish with a dry rotted pole. Yeah…no. Deniers become delusional after so many cycles of failing to break the pinata of their pipe dreams.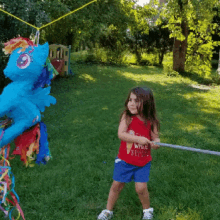 So prune, my people. Prune your dusty empires the way prune juice cleanses your innards. Prune the closet of the polyester disco shirt you've clung to in eternal tribute to the Bee Gees. Prune those National Geographics that have caused your house's foundation to settle unnaturally right beneath the staircase where you've stored them for ages.  Prune those wobbly cassettes and videotapes that literally blur the recorded past. All those outdated cell phone chargers and wires to devices that you threw away decades ago… let them go. Say goodbye and let them be reunited with their ancestors in the great techno heaven graveyard way beyond.
Downsize, simplify, prioritize– it's all pruning, keeping the fruitful parts and cutting away the dross, the waste, the excess that adds no value. You have likely already guessed that we are pruning at our house. In the not too distant future we plan to retire; sell our house; and move pretty far away. Our pruning was incentivized before the virus plague struck. After our last adult child moved out, we began tossing things that were redundant or had no future use for us. Goodwill, Salvation Army, Habitat for Humanity Restore, the Animal Shelter Thrift Shop, and our local library have all received tons of clothes, gadgets, tools, furniture, books, et cetera over the past few years. I think because we are closer to the finish line of life we are more realistic about our possessions. Plus there is the potential burden of moving things we have no intention of ever using again… so why? How dumb is that?
Our previous delusional belief was that our grown up children would want these old sets of dishes, or towels, or linens, window dressings, photographs, etc. When we asked them to pick them up after decades of storage, we found out that they did not have any interest in them. Well, maybe a few books and photos, a favorite knick knack, but truly precious little. All that time someone else could have been using the majority of what we had stored under false beliefs. But then there are the grand kids, our last hope, "Wouldn't they like your old toys, books, blankets, and…"
"No."
"But they could…"
"Nope."
"What if..?"
"Nyet. Zip. Nein. Fogettaboutit."
Oh well. No one ever said parenting was gonna be easy. It's actually a long course in stewardship. We don't own stuff or people; we have the privilege of their company for a period of time, and then we don't. Hopefully we render diligent care along the way, and receive diligent care as we enter our second dependency. Which brings me to John 15.
15 "I am the true vine, and my Father is the gardener. 2 He cuts off every branch in me that bears no fruit, while every branch that does bear fruit he prunes so that it will be even more fruitful. 3 You are already clean because of the word I have spoken to you. 4 Remain in me, as I also remain in you. No branch can bear fruit by itself; it must remain in the vine. Neither can you bear fruit unless you remain in me.
12 My command is this: Love each other as I have loved you. 13 Greater love has no one than this: to lay down one's life for one's friends. 14 You are my friends if you do what I command. 15 I no longer call you servants, because a servant does not know his master's business. Instead, I have called you friends, for everything that I learned from my Father I have made known to you. 16 You did not choose me, but I chose you and appointed you so that you might go and bear fruit—fruit that will last—and so that whatever you ask in my name the Father will give you. 17 This is my command: Love each other.
It's hard to love one another if your closets, cupboards, garage, sheds, and storage units are overflowing with stuff you mistook as the currency of love. Your presence is the grist of love's milling process. The grossly piled up stuff is just so much overgrowth to be shed.