I don't have time for all this, I guess, but I make time for what I enjoy… coffee shop chatter, chess, blogging. I realize it's low hanging fruit, but I enjoy these apples.  I don't need an island in the Caribbean, unless you happen to have one you want to get rid of. I mean, I'll take it off your hands if you're sick of the steel drums and rum. I'll take my turn. However, I'd just move my mindlessness to a new scene and start training those East Indians in Western Mindlessness Seminars. I'd open a coffee nation noodling institute and seek funding from the U.N. My theme song would be sung daily by my 2 year old granddaughter, "Let There be Peace on Earth"… and let it begin with me. Her sweet whispery little baby bird voice kills me. I suspect all grandfathers feel this way about their grandkids. Hope so anyway.
Grandkids are the ultimate proof of God's grace. We don't deserve them and can't earn them.
I guess what I'm saying is that I am content. Full. Satisfied. Sure, I want to keep on living, but if God unplugs my USB cord today, I have no regrets that won't be addressed in heaven. I'm sure there is a customer service desk in the lobby area.
"Welcome to heaven. I'm Peter. How may I help you?"
"I want to see a manager."
"Mr. Burrito, it's heaven. There are no managers. There are only angels and the Lord in the center of a cosmic Rose Petal Auditorium filled with incense burning, praise and worshipping throngs of billions of saved souls. Would you like to make an appointment with Him?"
"Yes, but I thought the spiritual world was all post time and space continuums, you know, no lines. This sounds like a Grateful Dead concert. How long must I wait?"
"Well, here in heaven a thousand years are like a moment, and a moment can be a thousand years."
"So, next Tuesday at 11 a.m.? How's that?"
"When the spirit moves across the still waters of your soul's ocean, you will have your heart's desires in little ripples upon the distant shore of peace."
"Pete, do you offer interpreters?  I am just not getting this spiritual talk. Maybe my fleshy head is still stuck on my spirit body. Does that ever happen?"
"Yes, more often than one might think. Remarkably often, pastors have this issue where they keep worrying about their congregational needs back on earth. It takes a really long time for them to turn off their obligatum."
"Uh, okay that makes sense except for the obligatum thing. What is that?"
"Oh, sorry, it's Latin for holy guilt."
"No kidding. I guess I had mine taken out with my adenoids."
"Likely, yes, um, if you had one to begin with. Not all humans have an obligatum. Antisocials seem not to. Were you by any chance a Catholic child?"
"Yes, right up till I wasn't."
"Precisely. You could have burned up your obligatum through overuse. Very common with our Catholic brothers. Like an overactive thyroid. If you don't treat it, you lose it. Poof!"
"So you are telling me that many pastors can't get out of their own guilt even when they are walking or skipping about in Paradise?"
"Or zooming. A lot of pastors had to drive Dodge Darts and Priuses on earth, so they like zooming with the top down in heaven. It's a big adjustment for them, bless their hearts."
"Wait. That's code in the south for 'this guy is the village idiot'. You know, 'Look at Mervin, he's feeding the dead pigeon his bologna sandwich, bless his heart."
"I assure you, Mr. Burrito, there is no double standard or code here in heaven. God loves us all the same."
"Even lawyers?"
"Even, uh, have you seen the botanical gardens yet? They are a sight to behold!"
"No, I want a lawyer. I demand to see my lawyer, Joel. Where is he?"
"He is… uh… indisposed at this moment."
"He's in the bathroom? I thought that was all done with once you got the spiritual rigging in place."
"I don't wish to be indelicate, Mr. Burrito."
"Okay, Pete, but you need to butterfly this spiritual shrimp for me. I'm getting suspicious. I mean, all my life I've looked forward to heaven and bliss and eternal grooving, and I've only been here five minutes or five thousand years and I'm getting nothing but double talk from you. I could get this treatment on earth for free."
"I'm sorry, Mr. B. If you'd like to fill out a complaint form, I'm obligated to provide you with one within ten business days. Would you like to continue?"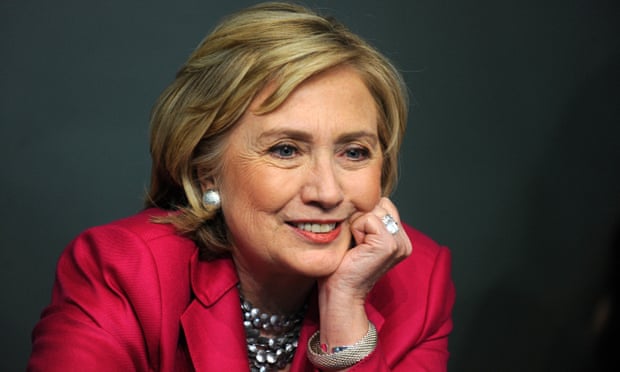 "No.  When folks are not honest with me they start to look like Hillary Clinton, Pete. I want my lawyer and I want him now. I know my rights. I get a free phone call too. And no pants suits."
"Sir, you have not been charged with any crime. Please, control yourself. You are in heaven for goodness sakes! You don't need that kind of sassy attitude here."
Snatching Pete up by his collar, "I want to know what you did with Joel."
The Angels Gabriel, Michael, and Ludicrous swoop down.
"Burrito, we have you surrounded. Here's what you're gonna do. Put Peter down. Eat a Snickers. Then we'll talk. You seem to be having a hangry attack. Most souls don't experience hunger or anger in heaven, but you are anomalous."
"Fellas, I simply asked Pete here where the lawyers are. And he has been reluctant to tell me. Offered me a complaint form instead of prompt service. You people need to get your act together."
Gabriel, "Burrito, Joel didn't make it."
"What?!! I gave his eulogy just last year. I took a whack in the head with an aluminum badminton racket for him, and now you're saying he's not here?"
Michael, "Burrito, there are no lawyers in heaven."
"But, but, I don't understand. Joel was a nice guy. He dressed well in tweed and the occasional snappy tie. He was well groomed. Liked cats. Was a bowling champion in sixth grade. Played the tuba. What do you people want?!!"
Ludicrous, "The Lord requires obedience not sacrifice. No man is saved by the Law."
"Well, okay. That's all I needed to hear. I need a minute to grieve, though."
Peter, "Mr. B, Joel is not down there, if that is what has you worried."
"Well if not Here and not there, then where oh where can my attorney be?"
Gabriel, "He's in Legal Limbo. It's not quite as nice as heaven. They live in condos and share a pool. It's a cash bar and no free lunches there."
All, "God is merciful."
Amen.