I had That Dream again last night. It's the one where I have to go back to high school to get my 1974 diploma. You see, I graduated a year early (1973) from a night school program while attending Hayfield High School in Northern Virginia during the day time hours. Why? Well, my buddies were doing it. Somewhere, someone got the word that if we just took Civics and English 12 at night school for a few months, we could skip out on the drudgery of our entire senior year, thus starting the work/party mode early. Night school was an odd collection of like minded stoners and other fellow travelers from nearby schools, plus green card adults from El Salvador or Guatemala. Maybe a single young mom or two in the mix as well.
The Dream is not about night school or the "free" year I gained thereby. Night school was pretty easy and unchallenging. We got credit for attending a play. I think I went to see Oneill's "Long Day's Journey Into Night" at Arena Stage, maybe? I memorized and recited Wordsworth's "The World Is Too Much With Us" for another dog bone of credit. I can still do it from memory.  "The world is too much with us, late and soon. Getting and spending, we lay waste our powers—". And yes, we laid waste our powers. I believe the oddball wanker teacher would have given out much more grade candy if he could have gotten away with teenaged boy sex crimes. Funny what you remember and cannot forget…things you just know. Overall I don't have any bad memories about the experience. It was nothing more than a terminal bus ride away from the steaming drama of high school.
No, The Dream I have unwinds in a hauntingly familiar fashion– I start out at my childhood home in Virginia Hills and hitchhike down King's Highway toward Telegraph Road, on the way to my alma mater. I might put my thumb out at the intersection of The Parkway or over the first hill where the chained entrance to the gravel pit used to be. Those touchstones are as clear as the keyboard I'm typing on today. In last night's version I was picked up by a couple of drugged up mullet heads who were driving what appeared to be a pimped out Acid Test tour bus. Each end had a complete dashboard with steering wheel and pedals. Each hippy driver could go either direction. Symbolic.
I sensed something not quite kosher, but I got on the bus, so to speak. The next thing I recall is being at a building just past my high school, telling folks who showed concerned interest that I needed to go over and pick up my official diploma. "I know, I know", I reassured the dream people. "I am old and graduated undergraduate and graduate schools, but this diploma thing must be straightened out. You see, I went to night school, and there must have been some confusion. Plus I never got credit for that geography class I suffered through with freshmen in my junior year. I have to fix this hole."
That's The Dream. I've had it in one form or fashion for 40 years. It's sits in my unconscious, an undigested leopard seal. It's illegitimate, like a murder of someone way long ago that needs to be expiated. Only… how? There is no conscious way back. Heck, I even lost my high school ring in England in early 1974. The finder tracked it back to my alma mater but made no attempt to repatriate it with me. Damn Brits! Trainspotters and bird watchers who call french fries chips!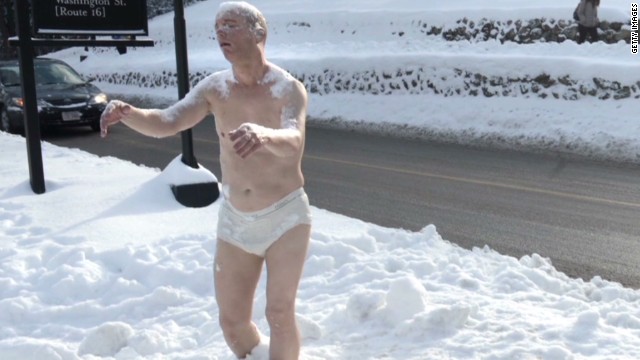 Other versions of The Dream have a prelude where I am looking for a car I once owned. I know I can drive to school. I just need to find my primer gray '59 Volkswagen bug. I parked it in my unconscious around 1972. I have a key sometimes but no car, or the car and no key. You know how fickle dreams can be. Still the goal is to get down the road about four miles to my high school, from where I have never actually graduated. Thus the unconscious dilemma.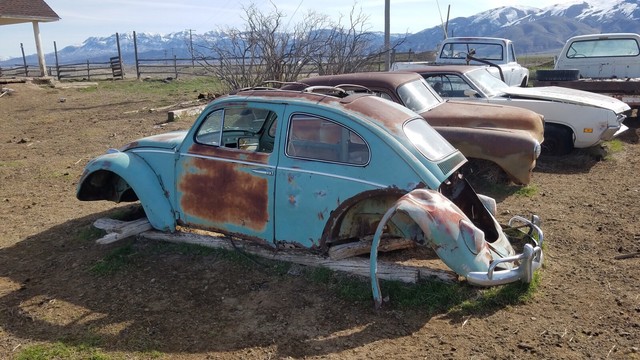 Last night had an unwelcome bonus dream reel. My eldest brother, whom I have not seen in 15 years, was also trying to get back to a place in time. A place where he made chaos and confusion a habit. Williamsburg, near the campus of William and Mary College. He did bad things to good people I knew, and later practiced revisionist history to excuse himself. In The Dream he needed to go and correct his past in Williamsburg. "How will you get there?" I asked him. "I have a red pick up truck", came the answer, though I did not see his face. He had a bag of fast food on a tray along with a tall cup of Hardees coffee. Maybe it was Dunkin Donuts. No matter.  As I was about to tell him he had no such truck, he hit the floor and the large cup of coffee was empty. Still no face. Just him curled on the floor like a semi colon.
I'd seen him splayed out different times like that. Run out of a bar or a party where he was not welcome. Cursing wildly on a greasy pavement. Winded. Stunned. I remember running him out of Richmond before he landed in Williamsburg.  With perfect strangers he practiced nasty smugness as if he were some intellectual sophisticate, deigning to be with such impoverished peons. I had to sucker punch him in the gut and drag him down a steep flight of stairs to keep him from a more serious beating that he seemed to be courting at a Halloween party. Yeah, he gasped for breath and raged at me for evicting him from his sure destruction. No matter. By then it was a pattern I'd learned. You can't save a person from his past.