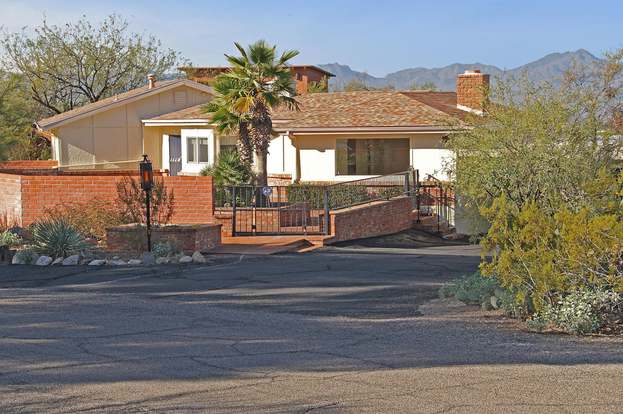 Spent a week with the grandkids in Tucson earlier this month as they readjusted to their new/old digs. The house on Camino Abbey Drive had been rented for the past two years and not cared for. Okay, it was trashed, and that condition complicated the move back. Oh my, some folks live like shameless animals, needing zookeepers to clean up after them. That was certainly the case as my daughter and son-in-law had to repaint and re-floor their home after the skanky tenant moved out, leaving a stench of cigarettes on the walls and a profusion of non-contractual dog hair in the carpets. Fortunately I arrived after the largest part of cleaning had taken place.
My mission was to finish an expanse of drywall and repair another section that had holes kicked in it. After many years apprenticing to myself in the art of finishing drywall with the least amount of sanding, I feel pretty competent if not efficient in this endeavor. So I set about the taping and mudding process on either side of their living room hearth. Standard three coats of compound in each hole and across each joint seam, using a wider blade each time so that the compound gets thinner and thinner; so thin that the eye cannot detect the compounded area from the wall board.  Very little sanding is needed if you can slather the mud out like creamy honey or expensive shampoo. A little touch here and there and you are ready to prime and paint. Whoosh!! It's all new again.
So, mission one was complete and grandma peeled me away for fun times with the kids. Away we went on day three to the kids play place in a local strip mall, where you pay to use other folks' toys and their playhouse scenes. A mini grocery store, a doctor's office, a classroom, a pet store, and a post office were laid out across one side of this store space. A dinosaur slide and an open school bus were on the other side with various benches and mats in the middle. Accessories for all the stations were strewn about as kids are wont to do.
Max and Leah tore into the various settings and let their imaginations go, go, go. The grocery store was good for a strong ten minutes, and then the plastic food lost its allure. Off they went to the mail truck in front of the post office to take turns "driving" the fixed wooden vehicle. My grandson Max became smitten with the wooden envelopes that he delivered to the big blue mailbox, only to retrieve them again from the open backside of the mailbox. He would make officious noises and gather up the four or five white wooden envelopes and then "drive" off in his truck possessively if not possessed by postal demons. Once he went through the routine a couple of times, he was no longer willing to share the mundane adventure with his older sister. She moved on to other play stations. Max hunkered down like a dog with its favorite chew toy.
I laughed to myself as I watched Max go postal in the usual sense of the word. Over and over he delivered and redelivered the wooden mail. Other kids did not interrupt him, and he could not be persuaded to leave his beloved mail truck. At three years old he'd found his calling and passion, I suppose. As Max became lost in his postal play, I recalled the mad character Newman from Seinfeld. He was possessive and defensive about the mail also. Max's mom and I had watched Seinfeld reruns together when she was in high school and college. Grace can do a pretty good Elaine impersonation should you need entertainment at a going nowhere cocktail party. (Private message me for more details and rates.) I just chuckled at the antigravitational way that apples don't fall far from their parent trees, but farther than pumpkins fall from their vines.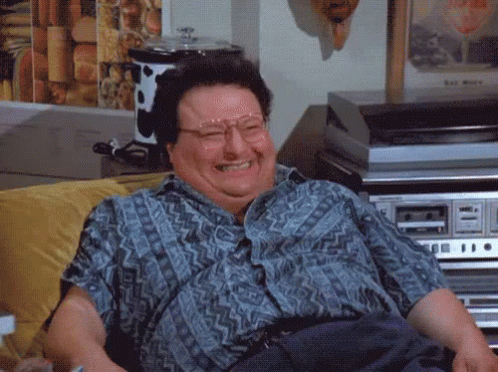 Smiling at Max, it occurred to me that I was looking at the reincarnation of Newman. I walked over to Max at his mail truck and said dramatically, "Hello, Newman!" He did not know the schtick so he replied, "I'm not Newman. I'm MAX!"  After some explanation and history, I persuaded him to reply, "Hello, Jerry!" with matching dramatic emphasis. We practiced throughout the day until supper time, many hours later.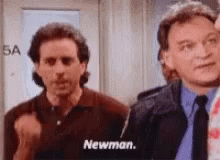 We played and putzed about the house under renovation until Grace came home from work around 6 pm. After chit chat and crackers and wine, we sat down to eat. That's when I offered my parrot project for Grace's approval. I gave just a bit of background before introducing Newman.
"And so, watching him slavishly load and unload and reload the mail truck, all I could think of was Newman."
"Oh, too funny, Dad."
"And so I give you Newman… Hello, Newman", I addressed Max.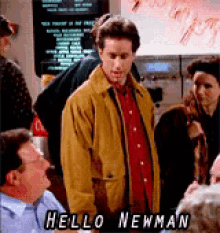 "Hello, Jerry," he responded perfectly on cue.
Grace fell out in a fit of laughter. "Oh, oh, do it again."
We complied with comic desserts.  Just another memory gem for my mental charm bracelet. Everything was as good as new man again.