Jan is having a gala event in June for the nursing school addition, including ballroom dancing, which is how we met several years ago. As she explained something intelligent to my wife at our last dance meeting, I pondered a nurse/dancing joke for Jan. I waited patiently for the opening.
"You know Jan, there is a famous nursing dance that came out of the Civil War era."
"No, I didn't know that."
"Yep, it's like a Chuck Berry one-legged hop called the Hacksaw Amputation without Anesthesia Polka at Antietam Battlefield. It's a beauty."
"Really? How can you joke about… never mind. Of course you'd make a joke like that."
"Yeah, that's my tasteless schtick."
"Hmmm, would you consider telling some jokes at the gala? For maybe 15 minutes."
"Sure. I've considered it and I think I'll pass."
"Oh, come on. You can do it."
"I'm sure that I can, Jan. The problem is a lack of desire to do so."
"Surely with your crazy mind you can think of ten minutes worth of clean nurse humor."
"Madam, I am no Florence Nightingale or Betsy Ross!!"
"You know Betsy Ross sewed the American flag in the Revolution, right?  She wasn't a nurse."
"Yeah, I knew that. I was testing your nursology knowledgy. Hmmm, how about I do ten minutes of nursing trivia? That could be fun."
"Okay, but we won't have time to collect answers. I expect a few hundred guests."
"Ah, no problem. We can have a scripted team like on Jeopardy. Let's see, Your Fred, Jeanine, who really is a nurse, and a local celebrity."
"We don't have any local celebrities. This is Franklin County, remember?"
"Touche. How about someone dressed up like Donald Trump?"
"I, I, I'm not sure I want to get into political stuff at a nursing program gala."
"Jan, what could possibly go wrong? It's like a well oiled bank robbery. I know my destiny now. Just hold my beer and I'll explain."
"Oh, no. What have I done?"
"We'll need three microphones for the contestants and one for me. Also some jingle music and sound effects. Maybe the Jeopardy theme. I'd like a gold lame dinner jacket with a matching bow tie and a gold cumberbund with rhinestones. "
"Okay, here's your beer back. Let me take notes."
"Alright. Lighting. Talent. Microphones. Now, we need material. Let's see…. nursing stuff. I'll start with a generic nurse joke."
"Contestants, ready, set, go:  This phrase refers to a younger woman with an older widower in Florida. Fred?"
"What is a nurse with a purse?"
"Well done. You get twenty points. Ding, ding, ding."
"Jeanine? Are you having a seizure. What is it woman?"
"I happen to be a nurse and here's my purse. What do I win?"
"Excellent. You get forty points. Dingy dingy doooo."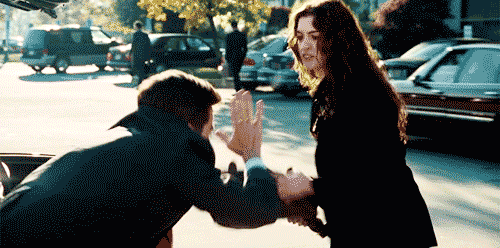 Fred, "Wait a minute! I got the question first. How come she gets double the points?"
Burrito, "She got the daily double, Fred. Plus she is an actual live nurse not just married into the field like you."
Fred, "Oh…(mutters to self, "That's not fair.")
"Fred?  Louder please."
"I said 'It's not fair. In the rules of Jeopardy, Alex always says…'"
"Whoa, Buddy. This is Nurse Trivia. Bite your tongue. Now repeat what you just said."
"Thysthaidthitsnophayre."
"Bartender, cut that man off. He is clearly slurring his words."
"Fred, you can let go of your tongue now."
"Sheesh! I told you, Jan. This was a bad idea."
"Next question. This movie, circa 2000, starred Renne Zellweger as a confused nurse in a soap opera/bank robbery.
"Donald?"
"What is the Art of the Deal?"
"No. Jeanine?"
"What is Nurse Betty?"
"Correct. You get 160 points."
Donald, "Now wait a second, Alex Baldwin. I said Nurse Betty first."
"Uh, no you didn't."
"Yes, I did. And I have my personal attorney Michael Cohen here to sue you for deprivation of character."
"Mr. Trump is correct. I will sue you because that's what I do. Sue people."
"Pssst, Michael, it's not really Mr. Trump. It's Eddie Laugherman from the VFW. We just dressed him up to look like Donald. Okay? Thought the crowd would get a hoot out of it."
"Oh, alright. Well,  I'd still like to sue someone on Mr. Trump's behalf. Are there any porn stars in the house?"
"Okay, Michael, we're gonna continue with Nurse Trivia while you get your double D depositions."
"What do you call it when the hospital runs out of maternity ward nurses?"
"Fred?"
"A mid-wife crisis."
"Well done, Fred. Ding ding ding. Add another ten points to your score. Let's see you're at thirty, Jeanine is at 200, and Donald is still hovering at zero."
Fred, through clenched teeth… "This is stupid. I am going to join the Donald in a class action suit against you and this whole thing as soon as his stupid lawyer stops measuring women's chests."
"Fred, that would really kill the profit margins on the gala. Think about it:  Happy wife, happy life?"
Fred, "uuuurrrrrrgggghhhhhh. Alright. Motion withdrawn."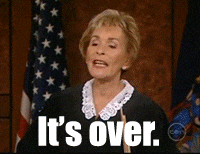 Donald, "Uh, Alex, I've never understood that saying. My wives, and I've had three hot ones and Ivanka, plus all the side chicks, and they were always very miserable. Eh, eh, I always said that was the quid pro quo for dating a man like me. I'm very rich and can afford contemptuous women as long as they are super models. I mean, no one loves pouty supermodel nurses like I do."
"Thank you, Don. Now, back to our game. In One Flew Over the Cuckoos Nest…she antagonized the character played by Jack Nicholson."
"Fred?"
"Nurse Ratched."
"Sorry, Fred. Your answer must be phrased as a question."
"Ahhhhhhhh!!!!"
"Jeanine?"
"Who was Nurse Ratched?"
"Ding, ding, ding. Jeanine, you've won another two hundred points for your team. And we're at the end of Round One. So let's all have a few drinks and some sworn testimony, and then we'll be back for Round Two of Nurse Trivia."
"Donald?"
"I can't lose. I'm a winner. I win, that's what I do. "
"Of course you are a weiner, Don. You are, you do. And we love you… at zero."