A lovely time was had by all at yet another dinner party with the same lovely people we have come to know well over the past five years or so. If you recall my earlier post called The Dinner Party, that action took place at Suzanne and Gary's abode on the hill two years ago. Oh, my!! Time has sprinted away from me. It ended in deep space as I saved the human race by exiting the exploding star ship, or something like that. Anyhow, this meeting of the Great 8 took place at Sue and Mark's lovely home. The women- Suzanne, Sue, Susan and Sara- meet for a weekly prayer group during the school year. The men- Gary, Mark, Dan and I- just hang around looking for meaning. Haven't found any yet.
Last night after a wonderful display of Hors d'Oeuvres and white wine, the women retreated to the front parlor, closing the french doors behind them. For the next forty minutes they operated under Cher law, which is a secret to all outsiders except Madonna and Lady Gaga. Leaving the four of us unsupervised. Which would have been okay except for Gary. He loves to talk about wrestling and singlets and the male body's definition. Since it was Mark's home, I appealed to him. "Are there any ordinances about home burials in this neighborhood?"
"No, I mean, no you can't bury someone in your yard. Why do you ask?"
"It's for Gary. With all this rain the ground must be soft. It would not take the three of us long to dig a shallow grave and clean up. We'd be back before dinner was served."
Gary, "I'd like it if you could bury me in my Westchester singlet. It might be a little tight on me nowadays. But no matter. Did you know in ancient times they wrestled naked." "Gary, you don't understand: we are serious. Our wives are discussing Cheriah law in the next room and you are drooling about wrestling naked with us. This is clearly a case of justifiable homicide."
Dan, "In Quincy it's legal to shoot a guest in your living room if he so much as quotes CNN or votes Democrat. And you are way past that standard of indecency. Plus, you have zero remorse."
Gary, "I will have you know, gentlemen, that in Latin, morse meant to bite or gnaw. Thus, remorse conjures the sense of being gnawed at again in one's conscience for misdeeds he/she remembers. So, it is true: I have no remorse because I have not had any morse… How can a guy have remorse if he doesn't have any morse? Um, yum, these bacon wrapped scallops are fabulous.  So I take it you don't want to see my yearbook wrestling pictures? I sent them to NASA to enhance my physique's definitions. I might put them on Facebook if I like the results."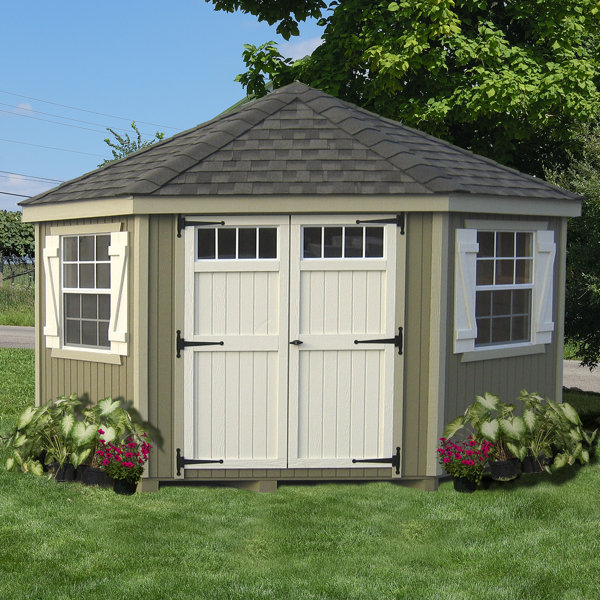 I re-appealed to Mark, "What if we dug under the shed out there? No one would see the ground had been disturbed. It's far enough from the house that you could deny knowledge or involvement. It might as well be Ukraine out there. We could dump the dirt in the woods and cover Gary's grave with concrete to match the existing foundation. We would swear a sacred oath and then kill Dan just to shrink the odds in our favor."
Dan, "But, but, why not find an empty cistern in P-P- Pond B-B- Bank and put him in there with a b-b- bottle of bl-bl-bleach? No muss, no fuss. You don't have to k-k- kill m-m-me."
Mark, "It's sounding more acceptable as things deteriorate, but my conscience is wrestling with the morality of it. I don't want to kill Dan, but I hate the smell of chlorine."
"I don't like chlorine either. Perhaps we could get scented bleach, but it might have to be done to cover up the Gary incident. That's how these things work, Mark. Don't you ever watch Dateline?"
"But why do we have to kill Dan?"
"He's a witness with a conscience and a moral compass. You can't trust a guy like that. Plus, there is room under the shed for up to three bodies. Think of efficiency and expediency. Try not to get all hung up on the moral issues at hand or resale values. It has to be done for the good of the Nation."
Mark, "I don't know. I get a queasy feeling when I think about Gary not leaving, haunting us indefinitely. It's creepy beyond creepy…."
Gary, "You do love me!  I'm gonna get you a helium balloon that says, 'I love singlets'. You guys, I knew in your hearts you were fellow wrestlers."
Mark, "Okay. I am green lighting this. But I don't want my fingerprints on anything. I'll stand guard while you and Dan do the deed. Make it quick."
Just then the french doors opened and out came the ladies. The murderous moment had passed, but we eyed one another suspiciously thereafter. Every word was analyzed. Every glance evaluated for hidden meanings as we broke bread together.
During dinner the rolls were passed clockwise with Susan's homemade blackberry jam just behind them, as succulent ham was handed around counterclockwise. Cheesy hash browns and winter veggies were passed directly across and then moved in a Z pattern with Marine color guard precision. The entire food passage was choreographed magically above bowls of candy corn and around a single smokeless red candle. Beauty and agility vied with each other and wound up in a draw.  Mark's Sirius radio blend floated across the white oak floor, completing the rich ambience. If not for the previous plotting, it would easily pass as a warm, loving meal shared among friends.
Edgar Allen Poe himself would not have written such macabre Gothic material as The Telltale Singlet. And yet, there it was with all the classic elements of terror– Cheriah law, perversion, betrayal, violence, murder, and dessert, all wrapped into one dish.