Several years ago, maybe ten, my wife signed us up for ballroom dance classes on Friday nights in the next town north of our little hamlet. I'd be lying if I said I was excited or thrilled at the prospect of trying to learn dance steps on a Friday night, on any night for that matter. We had never danced during the disco era or done much beyond the basic grope dance. Yet, she kept insisting we learn formal, touch dances.
"C'mon. It'll be fun."
"Fun like chemotherapy," was all I could retort.
"Fun like drinking battery acid."
"Fun like jellyfish stings, killer bee attacks, vultures pecking out my eyes in the desert wastelands…."
"We'll meet other folks and have a date night. Stop whining."
"Fun like being crushed breathlessly by an anaconda…." Okay, I was overly dramatic trying to reinforce my resistance to being a foolish spectacle. All I could imagine was Seinfeld's Elaine Marie Benes groping SNL's Steve Martin Wild and Crazy Czechoslovakian Guy on a dance floor. Nausea inducing ugly.
We did indeed meet new folks and had our date night over the next six or eight weeks in a hot and tiny, mirror-lined studio. However, we did not learn to dance a bit. The instruction was a bit too dainty and pedantic for non dance history majors. We did have some fun frustrating our instructor, Madame Butterfly.
(Comedy does briefly take the attention off one's incompetence, after all.) Like my experiences in high school math classes, less instruction and more drill time was needed. Otherwise desperate jokes arise from the challenged inmates. Being a good mathematician does not make one a good math teacher, anymore than being a good dancer makes one a good dance instructor. You get my drift, right? Is it possible that good dancers are also good at math? Both categories certainly know how to count.
I hoped that we would not have to endure another series of forgettable lessons. But no. The local boy wonder offered swing dance classes at our rec center on Thursday nights. We were the oldest folks in the class. Most were twenty somethings with more energy and less self consciousness than we brought. He modeled basic swing steps, featuring the rock step, triple step. Like Madame Butterfly, he wanted to move on to the next phase before mastery was achieved by the hapless pupils. His enthusiasm did not make up for our deficiencies. We stumbled and fumbled our way through this dance debacle in hopes of having some ability to swing dance at our daughter's wedding or a later cruise. We wound up with just enough knowledge to be embarrassing.
(The wife pile driving me into the floor.)
I was completely cool at that point with writing my dance epitaph in granite, "He tried to dance but failed." Unfortunately my wife was still searching for the Wizard of Dance who would magically teach us to dance together. In my mind such a person was equivalent to a unicorn, a leprechaun, or a chimera: merely a myth. But gol dang it, the third time was the charm.
Once again my indefatigable faithful wife signed us up for ballroom dance classes with the legendary Colonel Frank, a retired West Point grad who claims to have taught over 11,000 folks to dance.  Well, at session 1 we noticed he was indisputably different from our two previous instructors. Frank yelled out his orders as if we were his foot soldiers. He kept it simple, cutting down on the fru-fru aspects of the dances in order to get to the drills of muscle memory. He called out the steps and we marched accordingly. His voice's cadence got stuck in our heads, and we carried on with just the memory of it.
At the end of six weeks I no longer prayed for the clock to speed up. Instead I realized that some measurable progress had been reached. First the basic cha-cha became comfortable, followed by the simplified swing. We had the base down. All the rest of the moves were riffs on top of the basic rhythm. A stripped down tango came along, five steps, T-A-N-G-O, left, right, tan-go, close. Foxtrot and waltz rounded out the big six, if you count rumba.
Over time our ears came to recognize what songs were cha-chas and which were swings. We grew more comfortable in our steps and in our own skin. Slowly, the foxtrot made sense, and the dreaded waltz fit like a glove. We went to a New Year's Eve dance where the original Play that Funky Music Whiteboy routine was unveiled for the world to witness. 
(These are not us. We are not them. They are not we'ins.)
Against my whimpy whining, we joined a monthly dance club. It was on. My bride had found her stride and was dragging me along behind her like a child's toy on a string, Lil Tramp. She wanted to tilt and whirl and smile and be swept off her feet, and I tried to accommodate her wishes as best I could.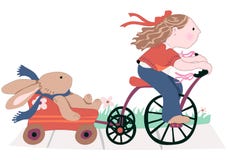 We took more classes with Frank and a workshop with Madame Butterfly. Ambitious, we pranced up the hillsides of Dance Valley, going to formal dances and outdoor opportunities at nearby PenMar Park.
All of it rolled comfortably together and became our habit, even our lifestyle. We attended another year's dances all over the place. The menu kept expanding.
Out of this dance universe came the meeting, engagement and soon to be wedding of our youngest daughter with the only son of new found dance friends. In fact, our Jess and their Zach have taken ballroom classes with us and Frank. In further fact, Frank is teaching the wedding party more refined moves for the big day. He will be in attendance for group dance instruction. It will be "a hoot in Hell" as he likes to say.
I'd like to take credit for all the happy endings here, but in truth I was pulled kicking and screaming into the world of dance.  No matter, it's all good.