I'm getting obsessed with my wall mural, folks. I may need a paint night intervention with a fire hose to separate me from my paint brushes.  The big forms are taking shape with large dollops of desert colors. And there is sort of a pattern coming into view, a 360 degree panorama of the Catalina Mountains plus some poetic licensed violations of nature. My sun actually sets on the west wall just like at my  daughter's back deck in north Tucson, but in my office it's behind the seat where most of my clients choose to sit. Having defined the parallel universe thusly, I dare not introduce another sun… unless I want to go full Dali. I am tempted to paint numbers on my white sun as if it were a clock face, no hands though. Why paint yourself into a time corner when you live in a circular world? Time is not flat or square, right? Columbus proved that, I think. I think a bird's wings would be sufficient to suggest the clock hands and "time flies" theme on my bone white sun's face. It's not photography or realism that I'm going for. It is a dreamscape instead with a condor of consciousness swooping across.
On the east wall is open desert with some stone towers and burnt orange foothills to frame the emptiness, borrowed from a DeGrazia painting I saw. I placed a small rising moon opposite my enormous setting sun. Not sure where it's going to end, but the process of working on such a  huge scale is very freeing, exhilarating even. However, I have to calm my exploding creative flatulence as clients arrive, expecting my full focus. So far, one took a picture to show her husband, and one gave me constructive artistic criticism. "You might want to go impressionistic and just suggest mountains, you know? soften the lines." No, I'm going for surrealism, mate, but thanks anyway. None of this stuff actually exists except on my walls. In a way it's like walking into my 12′ by 12'mind matrix. Terrifying. Strange. Beautiful.
Most folks hardly even notice the grandiose overhaul, which is pretty amazing to me. In my old office bathroom I smeared dark maroon paint on three walls of the claustrophobia inducing room. My billing lady said it looked like someone had been hacked to death in there. Not a word from anyone else for six years. Maybe they thought I was a mafia "cleaner" and they were too scared to raise my suspicions. Perhaps I should have littered a plastic finger or two in the corners, you know? Maybe a bloodied watch or a shoe for the full noir effect. Wait, it's supposed to be warm and fuzzy and safe in therapy bathrooms, no masks, clowns or tool company pinups. Drat! boundaries kill all the funny folks who will kill you without boundaries.
So now come the long hours of detailing the big shapes, adding dimension, shadows, textures, suggestions, contrasts, etc. In some ways, I suppose, it's like language in that I have the nouns, verbs and tone of voice, mood, vocabulary, theme, and some sense of symbolic narration on my walls. Does that make sense to you? The main nuts and bolts are in place, but now I'm tweaking the subtleties, adding nuances and hints. Adding adjectives and adverbs, prepositional phrases, clauses, only with paint instead of consonants and vowels. I think you are following me, right? Nod here. Thanks. So I add a stoic cactus, or a hundred cacti, an abandoned adobe house, some sage and agave, and parched washes crying out for a single drop of rain.
Or take a song, you musical peepers. You lay down a rhythm, develop a few choruses, a bridge, then write some snappy lyrics that capture the feel you were after… and eventually you play it over and over, adding the bass, the drums, a keyboard, maybe guitar, a sax or harmonica solo along the way. You jack up the vocals, perhaps add harmony, steadily moving toward a sound you know you'll recognize though you've never heard it before. A vague, shadowy template floats in your head like a goddess until one day you meet her in the flesh. How does that work?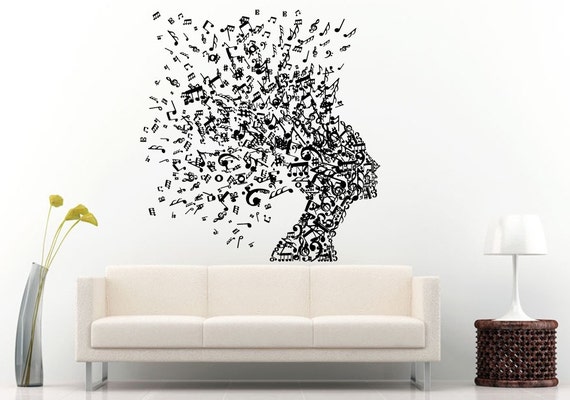 What is that? Creative spirit echoing back from the hidden caverns of the cosmos. Inexplicable to scientists who insist on repeatable proof in line with the holy grail of the scientific method. What sad boys and girls they are. How do scientists explain falling in love with one special soulmate? It's not reproducible; instead, falling in love is anecdotal and eccentric as all heck. Probably irrational at many points, but ultimately it keeps the species viable enough to produce other little scientists who don't believe in what they cannot prove repeatedly. Mystery, my friends, mystery defies scientific investigation. The revelation of creation is still a mystery.
Details, all details, follow the big picture, my blogadillos. They hang on the larger slabs of reality. You get your dirty car detailed; you seek details to understand and sometimes to believe or remember; you ask for details when you smell a rat. Details trap the rat on little slivers of truth.  Smaller strokes made by tiny brushes move like little creatures underfoot. In this case they are under my grip. Baddabing:  a cinnamon line appears to define a random ridge from a purple mountain against a sulfur yellow sky. Intuition rules this palette of endless color selections. The paints talk to me, persuading me not to wash them away but rather shift the hues I had in mind. I comply because there is no right answer, and wrong answers scream immediately. "You can't have pink cactuses… or can you?"  I need to explore that further.
And when I figure out how to transfer my photos of the mural project onto my computer and then upload those to the blog, I'll share the inner workings of my brain with you, my fine, fine seekers of truth.  Aloha for now.