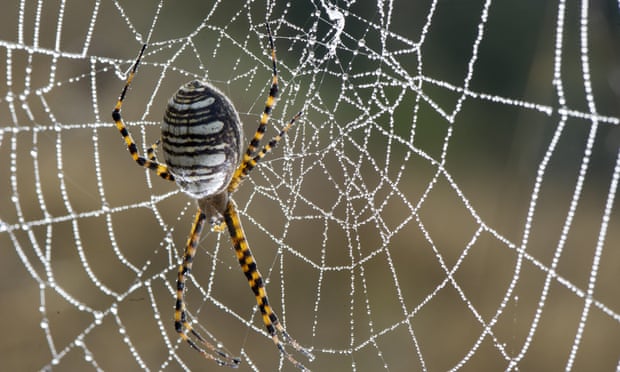 "Oh what a tangled web we weave, when first we practice to deceive." Sir Walter Scott
Guilt:  a feeling of responsibility or remorse for some offence, crime, wrong, etc. whether real or imagined.
In my business, since I work with human beings, I hear a lot about the subject of guilt, that nagging feeling of self loathing that convicts you when you have done something wrong or failed to do something right, assuming you were consciously choosing one outcome or another.  Growing up as a Catholic kid, I learned a lot about guilt and sin. You don't even have to sin to be guilty if you believe in Original Sin, the sin of Adam and Eve that is attached to the human race. Then there are venial and mortal sins. Venial sins are lesser than mortal, as  you might guess. Mortal sins, unrepented of, lead to eternal damnation. Game over. Venial sins just put you in purgatory, which is like a moral rehab hospital in Catholic cosmology. You do your time and get cleaned up, purged, so you can be reunited with God. In the Middle Ages you could pay off your sins by paying church officials indulgences. I don't think that program is still in effect these days.
Back in my St. Louis Catholic Elementary School days in the 1960's I tried to be good or at least tried not to get caught being bad. A daunting task when you have three brothers and 150 boisterous neighbor boys trying to be heathens. The trouble was that the teachers and priests at St. Louis were excellent guilt peddlers to their young and not so innocent charges. All their work paid off on Fridays when Confession was held behind the secret curtain in a booth at the back of the fairly modern church, architecturally speaking it was modern. We would line up in two lines per booth. Little boys in crew cuts and flattop haircuts, white shirts, navy blue pants and a navy blue bow tie. Girls in white blouses and navy jumpers with white socks and saddle shoes. Quaking in anticipation of God's justice uttered by an invisible priest on the other side of the purple curtain.
The confessional booths in our architecturally modern church were wired with sensor pads in the kneelers.  As you knelt down, a little light turned red outside to indicate "busy". As you stood up, a light on the outside turned green, indicating "Go", maybe to Hell if you had the wrong stuff to share. Now if you shifted your weight back and forth as fourth grade boys liked to do in order to have blinking lights bragging rights, the lights would blink strobosocopically into a blur of brownish orange. The goal was to run up more blinks than the guy before you had managed, without getting caught by the teacher monitoring you outside or the priest listening to kids confess sins inside behind the yellow lit sliding screen that smelled of incense and holiness.
John Digeorgi and James LaFrankie are the only boys' names I can recall from those diabolical days. I'm sure one of us was pulled up by our ears in the midst of setting the blinking confessional light land record.  You see, it was a given condition that justice would be swift and harsh in those parochial school days. One legendary story came from the eighth grade class where Sister Josephine Stalin was striding toward a wayward bad boy with a paddle in her hand. The boy was trapped, away from the classroom door, so he jumped out the first floor window to save his fleshly behind. I don't know if he ever came back. It doesn't matter; the legend lives.
Anyway, I wanted to share the three guilts: True, False and Imposed Guilt. I defined true guilt above. It's that awful, nauseating feeling that comes over you if you have a conscience, that motivates you to make the wrong you committed right again. E.g. you broke the neighbor's window while hitting golf balls off a tee in your back yard. Hey, it happens. You feel fear, then some sadness, then maybe you try to think of who else can be blamed for the broken window, but there are ten other boys waiting to tee off or tell on you so you decide to expiate your guilt by knocking on the Coopers' door and confessing your sin. Later you pay for the damage, thus ending the material and spiritual conflict.
False guilt, on the other hand, feels just like true guilt, but it is based on false information or incorrect thinking. For instance, when your unlicensed sheltie dog comes home in a blizzard with a frozen baby pig in his mouth… well, you know right away that Coco had run over to the Hades' adjacent pig farm because we (yes, it was my dog) had no fence, no leash, and no sense. Okay? We lived like freakin' hippies back then.
Well, because I knew the neighbor and had his two sons in school, I did the honorable thing based on limited information. I got my checkbook, bundled up against the blowing snow, and trudged over to their house, about a quarter mile away. I rang the bell, wondering what a pig cost ($200? maybe) and Mr. Hade answered.
"What in the world are you doing out?" he inquired.
"I'm sorry to tell you that my dog killed one of your piglets."
He laughed a deep belly laugh and stepped back a few paces. "Come on in out of the snow. Your dog did no such thing."
"Mr. Hade, Coco came home with a baby pig in his mouth. It had to be from your herd."
He laughed again. "Not possible. Your dog could not get into my barn. It's hotwired to keep predators out. He probably just got one off the pile."
"The pile?" I asked, stunned at this turn of events.
"Yeah, when the sow rolls over on her young'uns, sometimes she smothers them. We just throw the dead ones on the pile out back."
"Oh… I feel foolish. I'm sorry to bother you."
"Oh, no, no problem."
At least the wind was at my back on the way home. "The pile!!!" I was ready to write a check for big money. Stupid assumption! False guilt.
Finally we have imposed guilt. It's also false guilt. The difference is that someone else imposes guilt onto you, usually with the words should or should not. E.g. your mother tells you, "You should have gone to law school, you little schmuck! Now look at ya. You're a nothing, nobody, Georgie Costanza."
The reverse is also used. "You shouldn't have gone to Atlantic City, but you did, Mr. Bigshot. Now you're broke and you suck!!"
The shoulding business is so common I have called its use, Suck Math. It goes like this–
You should do x.
–You didn't do x.
Therefore, you suck.
The final product of suck math is "you suck".  Oh, guilt mongers. I don't have enough time to give you full treatment. See, I'm way over 1,000 words and feeling a little guilty that I stretched the attention span of my three faithful followers. And with their medication load, that's just too much. So I'm just going to stop here.
Guilty as charged.