The blue horizon just sits there, level. Dividing a pale blue sky from its dark ocean self. Is the sky half empty or half full, or half full of emptiness?  Sixteen floors above the beach that horizon is the halfway mark of the sliding glass balcony doors I am gazing through this late October afternoon. Little white caps appear like silverfish  and then are gone as the waves roll into Myrtle Beach. Our last day of deep relaxation and peace. No phones, no schedules, no pressure, no worries. My little brain is plumping up again — a reconstituted prune– due to the week's luscious inactivity. I feel like I am finally recovering from screamotherapy, also known as office work. Blogging is the only thing approaching work that I have done since last Saturday. Ahhhhhh. I know from experience, though, that this blissful pause will not last beyond Tuesday coming. Like a massage. And maybe that's how it should be. If only we could reload more frequently with such bliss instead of wandering like desert bound camels far away from living water. "Mike, Mike, Mike, what day is it?…. HUMP DAAAAAAY." Only galley slaves celebrate Wednesdays, my Bloggumps.
Before leaving home, people asked what I planned to do at the beach. DO? Nothing. No plangenda. Eat, rest, breathe, laugh, drink beer for lunch, sing silly songs, nap, shop with my wife, go to a show, and sleep. "Don't worry about me. I will survive without achieving a thing." I don't want to jet ski or golf, parasail or fish, drive go karts or buy a time share. Those things require thought and ambition, not to mention money. I just want to watch the tide go out and come back in, like Otis Redding sang. And I've been successful all this glorious week in walking slowly up the beach and back, picking up broken shells and parts of sand dollars, as if these broken things were gold nuggets and rough diamonds, marveling at the whimsical genius in each shard. I've thrilled at the creativity of it all, at God's hand in the tiniest of places. Ghost crabs and herons, sharks and ospreys, conch and scallop shells, children and old folks. It's all good if you just let it be.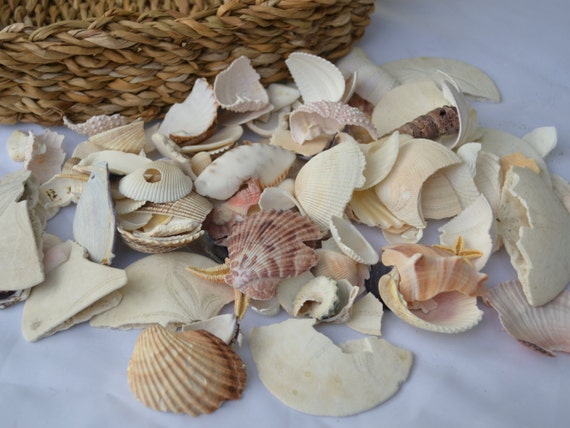 "How silly!" you might be tempted to say. "I can buy perfect shells at the craft store." And you certainly can. Please do so. But I suspect if you are reading my eccentric meanderings, then you are not a perfectionist, unless you are doing a research project on sociopathic media.  As for me, I like brokenness, imperfection, flaws, nicks, dings, and apparent defects. You see: you can't break it if it's already broken, right? So there goes all that perfect pressure if you start with dents and rust. I find this especially true in the folks I call friends. They are eccentric, naturally, if they can tolerate me. Heck, they have lowered their standards to hang out with me, so it's the least I can do to likewise lower mine.
Being a word nerd I like etymology, word origins. Relax comes from re+laxare, which means "to loosen again".  Which makes me wonder aloud, 'When were we laxare to begin with?' Another way to ask this is 'When did we get so uptight and rigid, so constipated?' I suspect it happened during the industrialized socialization process known as high school. Most of us were herded into large warehouses and homogenized into teams or levels or some such commodification. Suddenly everything mattered or else we would not graduate, and therefore be unemployable, and therefore be homeless and wind up dead in jail for vagrancy. All because we did not pass ninth grade geography that no longer resembles today's maps. Okay? Where did Rhodesia go? And the Soviet Union? And when did you last use Algebra II/Trig?"
I once made a wooden Christmas drum for my mother-in-law and needed to figure out pi r squared. But that's about it for me and higher math. The drum looked nice.
In high school I was taught that the Great Lakes were biologically dead. The Cold War would never thaw out. The sun would never set on the British Empire. And I could not succeed if I did not go to a good college. Now, the Great Lakes look great. The Cold War is lukewarm history. And the British Empire has shrunken down like a wool sweater in the dryer. All this is forgivable because we can just shake it all off as a snake would shed its old skin. But the tense sphincter factor of getting uptight about succeeding in life is not. Just being a regular guy in a relaxed manner became tantamount to being a loser. You had to grab on tight and never let go of the success train to achievement. Get busy, get educated… advanced degree, get a job, get rich, get married, get pregnant, get ahead, get a good retirement, get cremated. I must admit, this never appealed to me very much.
Listening to music, hanging out with my friends, reading good books– all trumped being super focused on my GPA or my gross annual income. I found it exhausting to care about others' opinions of me. I like to say to my clients, "It's hard enough to fly your own helicopter; trying to fly your neighbor's helicopter at the same time will kill both of you." Translated this means, "Work on your own life. Don't bother with others' views of your life." Relax. Breathe. Just be.
A lot of what was presented as indisputable facts in the early 1970s turned out to be wrong, mere opinion, or just partly true. And I'm fine with that. Hey, there were no personal computers around then, no Google, just for a starter point. They didn't know any better. I never learned how to write a research paper or do a chemistry experiment or solve a quadratic equation. Still, I've had a nice life, a great wife, three great daughters, my own business, and yes, laxare. I've been told a thousand times about how life could, would and should collapse on my Chicken Little neck. To date it has not. Like my broken shells I have found beauty in the tiniest places… and breathe joy deeply and loosely. It feels good, my Blogstaceans. Real good.
Keep the party going.