I lived upstairs on Pine Street in Richmond for a year or so while I was in my sophomore year of college. That whole block has since been torn down and redeveloped into modern campus buildings. Back in the 1970's it was a bleak block of row houses. Ours was a wood frame with an add on kitchen out the back. Our kitchen had been built over a sloped first floor roof. The resulting floor was so slanted that, even when quite sober, you'd toddle downhill in agreement with gravity. If you were intoxicated, everything was fine; you just had to lean against the house lean. Simple. The back kitchen door/ fire escape from the death trap led to a steep set of wooden stairs facing due east and busy Belvedere Street. From the top step I'd sometimes smoke a cigarette and laugh out loud at the huge sign over the used car lot on Broad Street. It featured a slick mustachioed sales cad, Mad Man Dapper Dan the Used Car Man and the saying, "I'd give them away but my wife won't let me." His face seemed to view all of Richmond, as if he were some Middle Eastern despot watching for moral failures in the populace.
"Dan, you are the man. I trust you, Dude."
It still cracks me up to imagine an evening in Dapper Dan's company, cigar in one hand, bourbon in the other, telling tales of great car deals and trips to exotic Roanoke. "Boy, the things I seen and dun can't be cataloged  by a million monks in a million encyclopedias in a million years. You know, I just love that word, MILLION." Fading like old black and white photos, my memories sort of bleed into one another as my neural pathways move in together to cut expenses in retirement.
We had no air conditioning, of course, and the Richmond summers were the equivalent of hippopotamuses in weather terms– big, fat, wet, sloppy, and dangerous. The wiring would likely have melted if we'd tried an a/c window unit. So we would climb out on the porch roof facing Pine Street on hot nights and drink a few cheap beers while we listened to music blast from inside. It was often a pathetic portrait of perspiring almost, nearly, slightly, okay dammit-ghetto ennui. Our porch roof aligned with the rest of the row house porch roofs all the way down the block, until the line jutted out to the sidewalk at the up and coming new restaurant and potted palm tree bar called Bruce's, with skylights in their roof. Well, it was not out of the ordinary for one of my crew to walk down the porch roofs past sleeping neighbors to wave in on the diners through the skylight. Later, the diners might see us as they came out to get in their cars. We were not hassled as much as we deserved to be but merely shooed away like annoying city pigeons. College communities have a high tolerance for the ludicrous, I have learned.
Often while listening to Clapton or Hendrix or the Beatles, we could watch people doing things on the street or sidewalk that they thought no one else could see. We had no television and this was in the dinosaurlike pre-personal computer age. One boring rainy night my roomie Jeff and I were in our porch roof positions beneath metal awnings as a couple came out of the above cited restaurant/bar, walking slightly sloppily. It was clear that they were tipsy. The man opened the door of the dark sedan in the rain and his Betty Boop jumped in to the passenger seat, giving me and Jeff a clear view of what was about to go down. The tipsy strange man started the car and the windshield wipers began flapping. The car remained in park while the passengers got into gear.
Jeff was picking along to the Beatles "I Want You" on his black and white Fender and amp as we glommed on to the steamy car action unfolding in front of and below us.  We laughed as the couple began some rather heated making out and mutual fondling. Jeff cranked up the volume and continued picking, "I want you, I want you so bad, Babe. I want you so bad, It's driving me mad, it's driving me mad." Though the impassioned couple could not see or hear us, they complied with clumsy choreography on the beat. It was amazingly synchronized even though this was in the pre- music video era. All live action.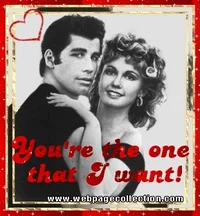 Let's just say that the steamed up couple reached a crescendo as the guitar raged into the curtain of droning summer rain, pounding out an urgent beat on the aluminum awnings above us. Jeff shifted with the bridge to "She's so heavy, heavy, heavy, etc." while the wipers worked in time like a metronome.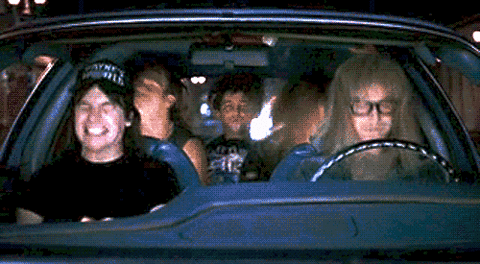 We thought it couldn't get any funnier as the song ended and Jeff set his guitar down. We stood up and clapped for their performance. I suppose our dual stand up against the stained yellow light behind us caught Betty Boop's eye. She lifted her head up and made a most amazing face.
We couldn't hear the scream but we saw her mouth open and her teeth bared. Obscenities were mouthed through the steamed up window.  In just a couple of seconds the sedan lights came on and the car peeled away without looking any which way. I can imagine it was an awkward verbal ending to a their gymnastic achievements.
Well, that is a great story to tell when folks mention compromising positions, but I feel like Mad Man Dapper Dan when I repeat this double indiscretion. I have no cigar or bourbon, but I feel like a sleazy used car salesman anyway. I suppose that conviction is caused by some decency knocking on my conscience's door. If I answer it, I might wind up in jail. Just turn the lights out and stay quiet. (In a whisper voice… "I'd give them away but my wife won't let me.")