How many stories took place in the woods across the street from my childhood home in the suburbs of Alexandria, Virginia? It was a no man's land of wonder and risky adventure for me through early high school,   actually until my frenzied focus turned to cars and girls from other neighborhoods. The Woodz were only about 10 acres of hard clay ground that dropped into a creek bed and were cost prohibitive to develop in the cookie cutter housing tracts logic of the 1950's. Hemmed in on four sides by nearly identical brick box houses, someone owned it but no one built on it,  unless you count forts made from leaves and sticks covering holes in the ground, lit by candles. It was a great place to play army games and have snowball fights when we were little, or to make out with a girl while smoking a cigarette in junior high. There was also a well worn path next to the stream where kids would run and ride their bikes. We knew every inch of those acres. If someone hid a Playboy or beer out there, well, it was liberated for the proletariat comrades' edjumakation.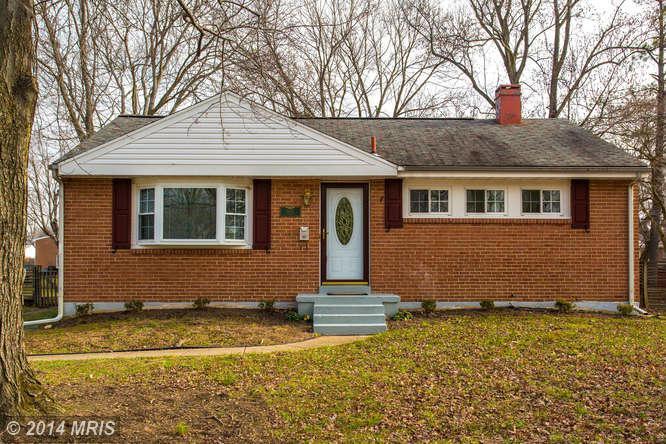 Before the families on that side put up fences, the high field was open for community grazing for baseball and football games. One level area was used once a year for the after-Christmas community bon fire, hosted by the never sober Leroy King. All that open ground enabled boys who were up to no good find many escape routes from their misdeeds, like pelting cars with snowballs and stealing Christmas light bulbs just for the challenge of maybe getting caught. Of course there was a rope swing over the deepest drop of the creek that was so often dry. I broke my wrist there in 3rd grade, I think. My playmates continued to swing over me, trying to hit me with spit for points as I lay groaning and in shock in that dry creek bed. But it was worth it all to have a cast on my wrist for two months. You see, we kept track of who had how many stitches and broken bones. Everything was a competition where a reasonably cautious kid didn't have a chance. A broken wrist was easily worth fifteen stitches.
Across the Parkway was another patch of woods, maybe 7 acres, that separated a row of houses from the school yard and baseball fields. We cut through friendly yards– the Murrays, the Audettes, or that family with five girls– Hope, Charity, Faith, Smite and Vengeance–when we needed to. There were two old homesteads tucked into those woods, so technically they owned those woods. Now the poor miserable Rileys rented their shack and floated an old bathtub boat in the small pond behind their rundown abode. Bad stories told in whispers wafted from the Rileys like skunk stink. A horrid Steven King novel could have been set there. The other dwelling was a decent farmhouse with a nice large garden. No one knew their name. I don't recall vandalizing their garden or trick or treating there,  but I remember being chased off and told about trespassing. Hey, there was no fence and we were on the prowl.
But the granddaddy of all the woodz lay beyond Kings Highway. It ran for a mile or two south and a mile or more west. Eventually it ran into federal property with missile silos and serious double fences long before you could reach the Coast Guard station on Telegraph Road. Something shady was going on there behind SECRET signs, like aliens in jars of formaldehyde weird.
Anyway, the older we grew the more deeply we explored those woods surrounding Ben Mae Manor. We caught spring peepers in the ditch beside the road. In the snow we'd track animals and one another by following footprints. We also stole apples off an old dude's trees farther down Kings Highway. It was rumored that he shot rock salt at kids who trespassed. That suburban myth  just added to the excitement of snitching apples. On the other side of Kings Highway was St. Mark's Church. This was also the back way into the ball fields. Another homestead sat there with a few goats and chickens and beehives. Who could resist hitting the hives with rocks?  We couldn't. Stirring up the bees ended our boredom temporarily.
Near that spot I witnessed one of the coolest Crocodile Dundee sort of things ever, and this was before he was even invented. A seven foot black snake slithered out of a big brush pile where some trees had been bulldozed for parking space behind the church. One of the baseball team kids' dad grabbed the tail of that snake and snapped it like a long bull whip. All of us astonished boys watched in amazement as the snake's head went flying by without its writhing body. That event was a lunch table tale topper for years afterwards.
"I mean the head flew by with the snake's mouth open, trying to bite the air! And its body just squirmed grossly with no head. Blood squirted out like ketchup bombs all over.  Are you gonna eat those fries?"
In junior high my neighbor Richard decided we needed a minibike trail to the Hayfield Farms community, a mere four miles south and west of our starting point. A group of us determined to blaze a trail of glory and promptly got to cutting down trees and uprooting bushes that were in the way. It was a fall project that didn't last too long. We probably blazed about 200 yards before we petered out and settled for a camp out in the woods. Later on older boys built real woodzy cabins down there for parties of the psychosexual variety. The age of innocence was over but not forgotten, all hail the joyz of the boyz in the woodz.